​

Tips for cattle yard design

...
​With Mark O'Neill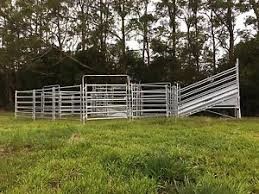 Regardless of the number of cattle you run - whether it be 15 or 150 - a well-designed, functional set of yards is essential for good management. The yards should allow safe and efficient handling of cattle for drafting and loading-out, as well as restraining the animals for husbandry procedures such as drenching, vaccination, ear tagging and pregnancy testing. Good design makes regular tasks such as yard cleaning and cattle movement more efficient and effective, reducing dirty or boggy yard conditions that can attract flies and significantly reduce cattle performance. Many design features can greatly improve operation while adding little to the capital cost.
Here are some tips to assist in maximizing profitability and minimizing adverse effects;
Ensure the yards are centrally located to allow easy mustering from all parts of the property.

Ensure the yard is accessible to vehicles by a good all-weather road.

A northerly aspect is desirable for maximizing exposure to the winter sun and providing some shelter from cold southerly winds.
The areas that receive a lot of pressure from stock - such as gateways, forcing yard and race - need to be sturdy and well-constructed. You can't afford to compromise on materials here. Panels should be made of steel if possible, either in permanent or portable panels.
Dalby Rural Supplies stocks a wide range of cattle and sheep handling systems & steel. Contact us on (07) 4660 0400 or email me at; moneill@dalbyruralsupplies.com.au if you would like some help with your cattle yard design.