Irrigation & Water
Our accredited staff can design, manufacture and install solutions for all your pumping and irrigation needs, from domestic watering systems to agricultural applications such as centre pivot and lateral move irrigators or commercial pumping systems big enough to supply whole mining camps and large industrial estates.
Dalby Rural Supplies is a national group member of Prowater and our irrigation experts attend annual ProWater workshops to keep abreast of industry developments, which they then incorporate into their design, on-farm service, in-field surveying, servicing and repairs.
Come and see us for an obligation free design and quote and get the right product the first time for your irrigation needs.
Pumps
We have a variety pumps, large and small;
Domestic pressure systems
Submersible borehole pumps
Petrol and diesel engine pumps
Shallow and deep well pumps
Sewage and wastewater
Pool and spa
Commercial and industrial pump stations
Solar pumps, borehole and surface
Pressure tanks from 2.5L to 450L
We also repair all kinds of pumps and pumping systems

Irrigation and Water Products
We have an extensive range of pipes, fittings and water specific hardware in our store, including;
Poly pipe and fittings
Galvanized, brass and stainless pipe fittings
Aluminium and nylon glass filled cam locks
Valves - gate, ball and butterfly
Landscape and garden fittings
Micro irrigation pipe, fittings, drippers and emitters
Turf and landscape pop-up sprinklers, valves and controllers
Sub-surface drip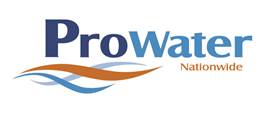 ---
Mining
Our shop also caters for a variety of mining requirements including: pumps, water transmission, bore monitoring, wastewater treatment, water storage, environmental control and re-use water for irrigation, water in mine camps, drilling and exploration. We offer full compliance to ALL OH&S protocol ensuring all client specifications are met.
---
Poly Welding & Fabrication
The irrigation & water team at Dalby Rural Supplies have made a significant investment for the poly welding and fabrication sector of our business through the purchase of two brand new welding machines. These machines enable us to safely and efficiently weld most sizes of HDPE.
Our Equipment
We utilise a variety of modern equipment for projects including;
Ritmo butt welding machines for 40mm-1000mm diameter HDPE pipe
Friatec electro-fusion welding machines, welds most EF coupling brands
Cardival professional pipe preparation tools 25mm-1000mm diameter HDPE pipe
Ritmo socket insertion welding tool with dies from 15mm-125mm HDPE pipe
Ritmo Stargun handheld extrusion welding tool, welding up to 30mm HDPE sheet
Liester handheld extrusion welding tool for intricate welding and repairs to HDPE
Below: our Ritmo 355 high pressure all terrain butt fusion machine. This machine can weld 110mm-355mm HDPE and features its' own on-board generator and powerful hydraulic propulsion system meaning the operator can drive it over rough terrain and weld almost anywhere. It also features Ritmo's Easylife system, taking user error away from the welding process by automatically welding for the operator while recording weld and GPS data for every weld.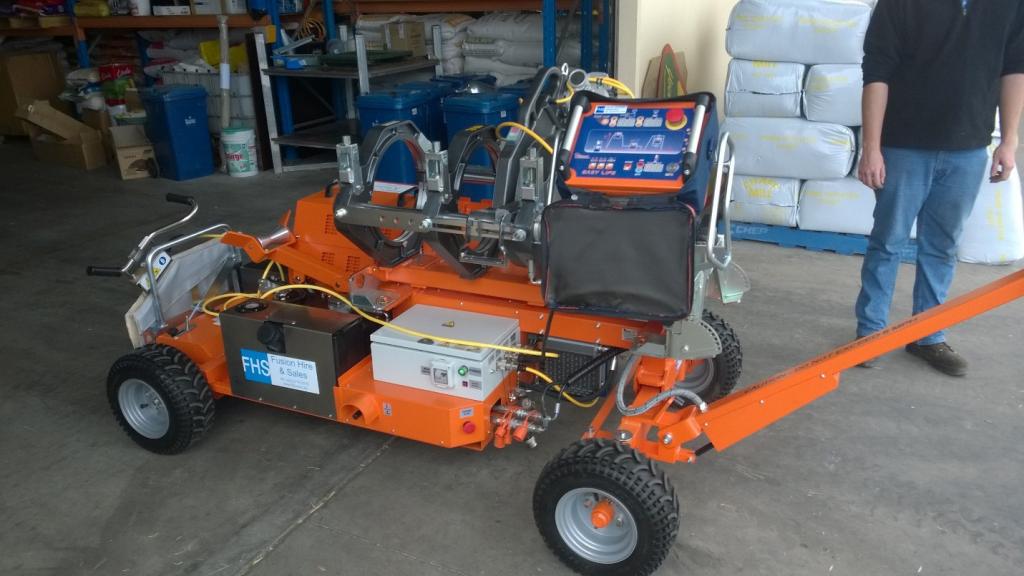 Accreditation & Capabilities
Our staff have practical experience in the field and are suitably qualified;
All current HDPE welding accreditations
Heavy Mobile Plant competencies including; excavators, graders, rollers, front end loaders, EWP and bobcat
Workplace Health and Safety competencies including; working at heights and confined space with breathing apparatus
Extensive irrigation design capabilities
Suitably qualified personnel with Irrigation Australia Essential training certificates
Design
We have design based computer software enabling us to;
Design and accurately measure all aspects of water related projects
Easily perform complex calculations
Projects
Some of our projects have included;
Pipe welding for Oakey Beef Exports bio-methane power station.

Arrow Energy rectification works

.
1000m of pipeline welded and laid for a local farmer.

Design and fabrication of sewage pump stations for a CSG client.

Design and build of Dalby's high lift pump station for the Western Downs Regional Council.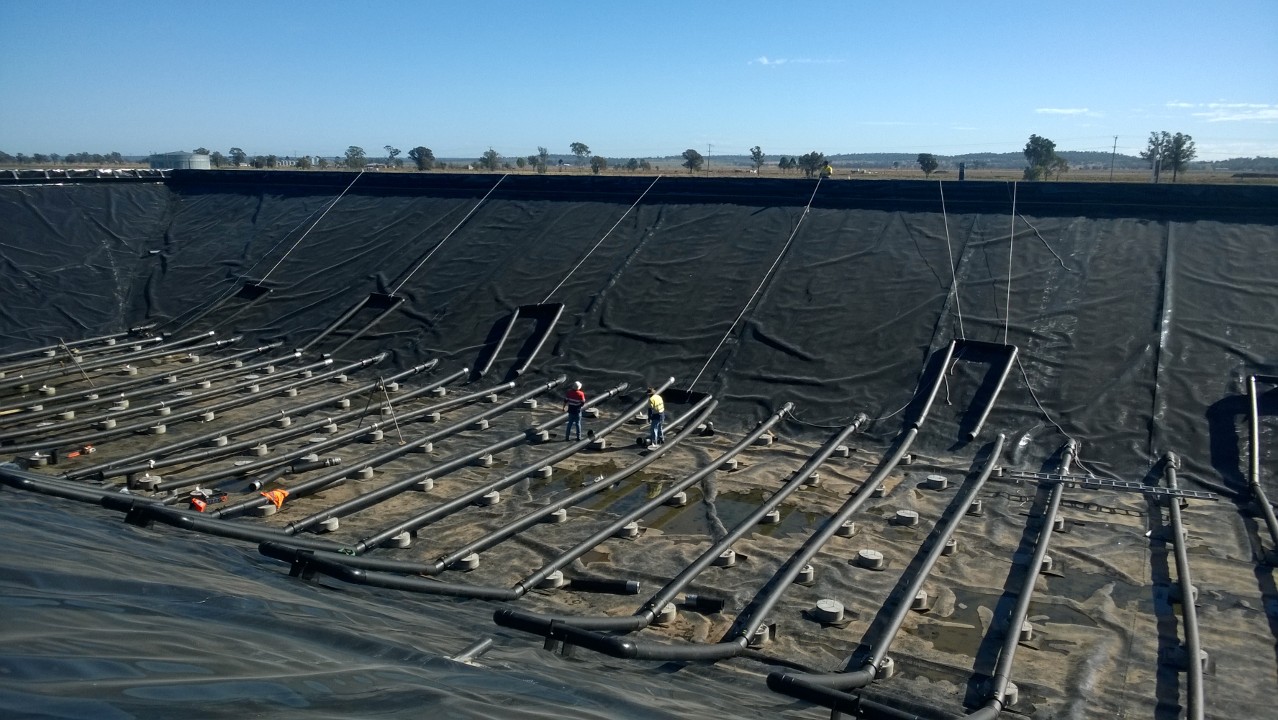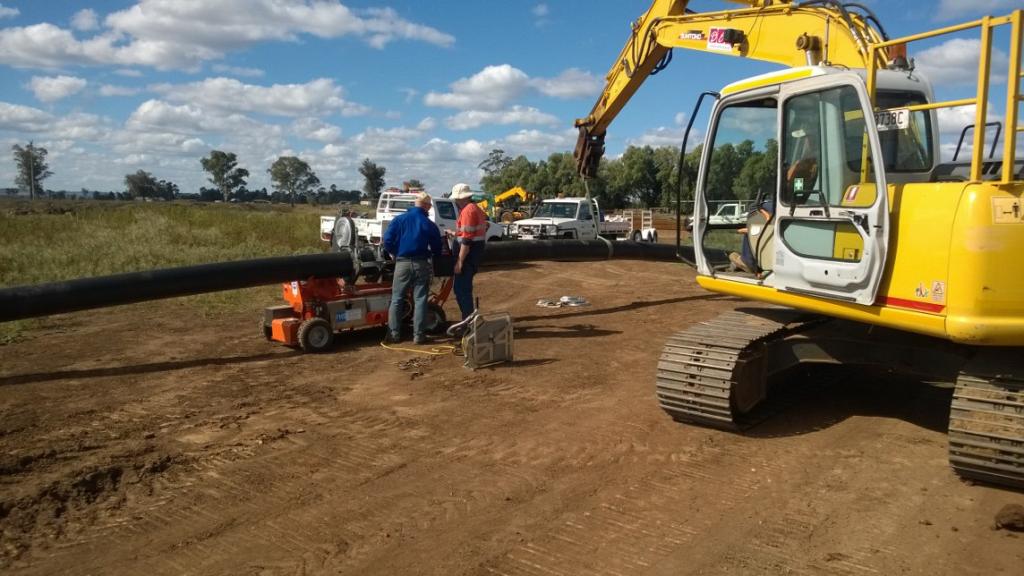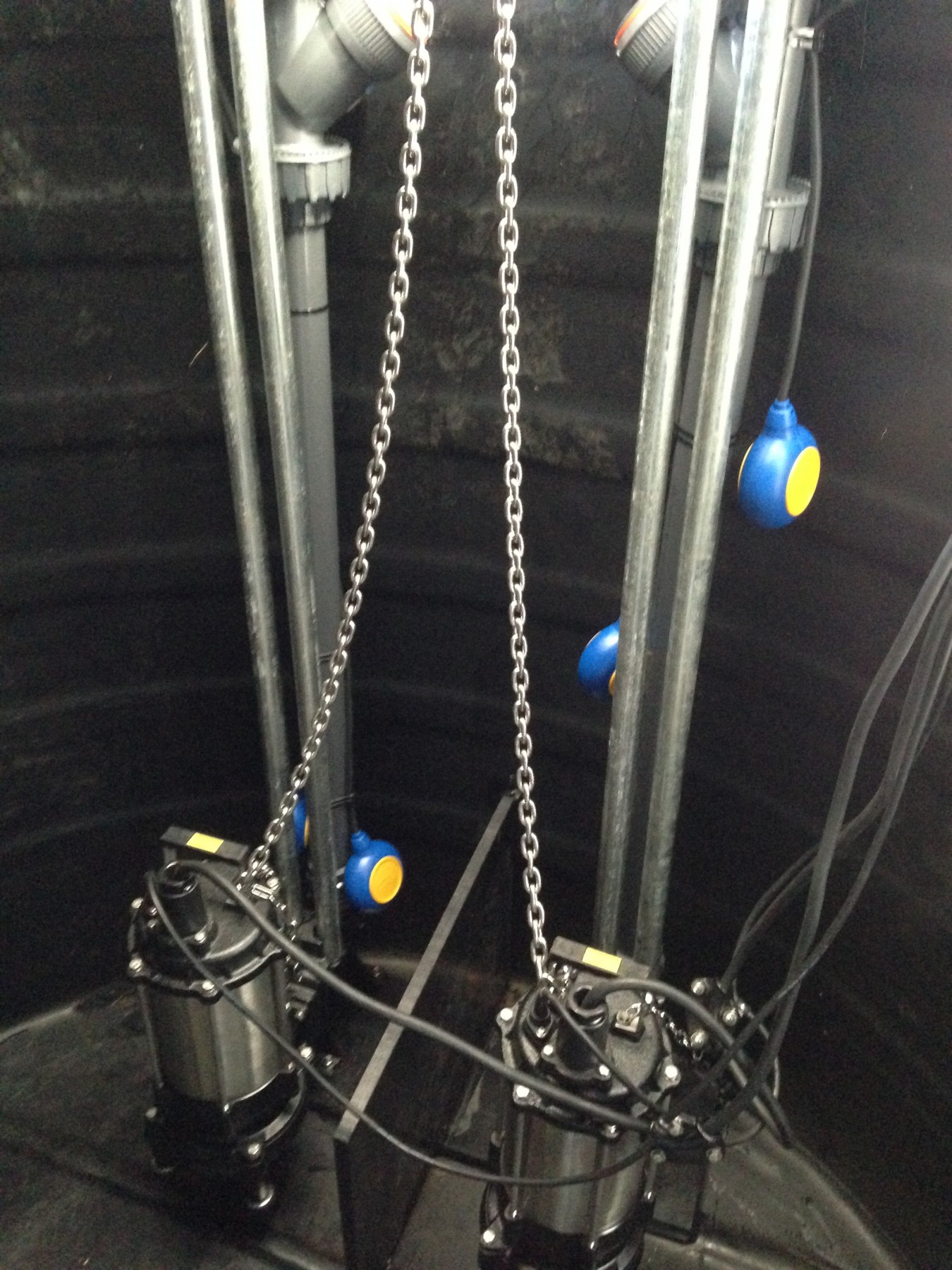 Custom Fabrication
We complete a wide range of projects, some of which require custom built parts. Some examples of our creations include;
Methane harvester for a piggery.

Fabricated T/piece for irrigation pipeline.

Our poly fabricated troughs in 600mm and 1200mm lengths

.
Davey CN150x125/400, 55kW, centrifugal end suction - floating pump pontoon.

Sewage pump stations.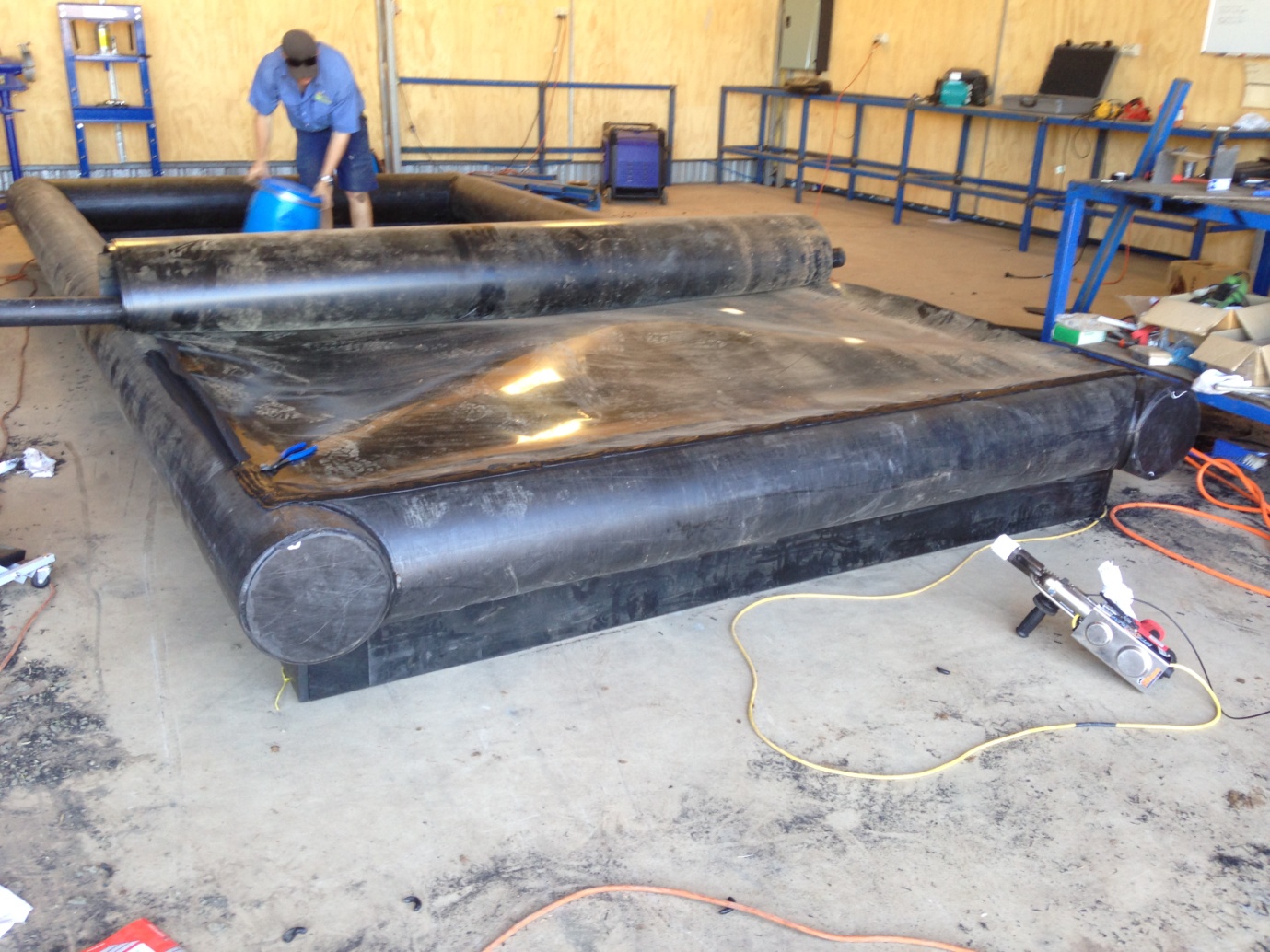 ---
Stockists
We stock the following quality brands for our customers;
What's On
Pop in and see our friendly team for help with all your agricultural needs!