Diamond round the trough!
​With Daniel Holcombe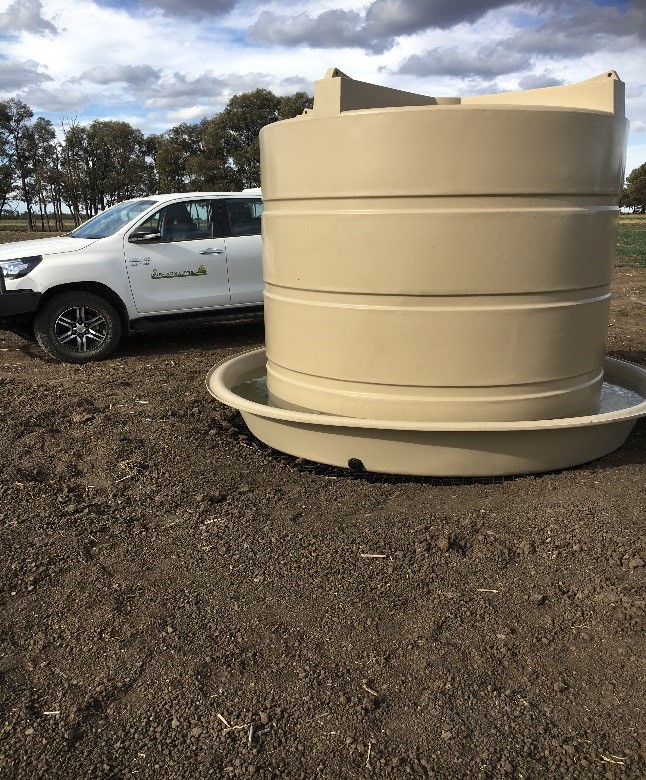 Access to water is crucial to any farming operation, especially when livestock are involved.
Whether it is for a new installation or just to clean up an existing water point, Diamond Grid creates a permeable and hard surface to eliminate muddy areas and erosion. Used around feed and water troughs, it maintains a tidy aesthetic ensuring the ground around the trough does not erode and allowing access to water for cattle and sheep alike. This simple and effective product reduces the need for infrastructure and ongoing maintenance costs.
It is not only extremely effective, the installation is also quite simple using the robust interlocking system, saving both time and money. The grid is available in two different sizes, 900mm x 560mm and 1m x 1m. Weighing either 3kg or 6 kg, they are lightweight and easy to manoeuvre into place. The use of Diamond Grid is not restricted to troughs, it can also be utilised for shed & stable floors, cattle yards, creek crossings and driveways.
Our team recently used Diamond Grid around multiple cup and saucers for a customer. The surfaces were levelled prior to the tanks arriving and once in position it was just a matter of laying the grids before filling.
If you are interested in learning more about Diamond Grid call us on (07) 4660 0400 or email me at; dholcombe@dalbyruralsupplies.com.au for more information on how you can get your own diamond round the trough.