What's On
Give A Farmer A Break
Join us at Dalby Rural Supplies from 3pm on Thursday 29th August for an informative afternoon discussing current agricultural issues with LNP Member for Broadwater and Shadow Minister for Environment David Crisafulli, followed by presentations from Next Rural's Mark Scanlon and 'The Unbreakable Farmer' Warren Davies. Topics include:
Combating Activist Groups
Future Glyphosate Regulations
Succession Planning & Business Transition
Family Dispute Resolution
Farming Challenges
Mental Health & Wellbeing
---
Weed Innovations Field Day
In early August 2019, our agronomy team held a field day at 'Broadacres' farm on Wilds Road, Dalby where we demonstrated some new agricultural technology and innovation. We began with some morning tea followed by a few guest speakers discussing alternative and cost effective ways of controlling weeds and finished in true Dalby Rural Supplies style - with a BBQ lunch for all attendees. Demonstrations on the day included:
Drone weed mapping software currently being developed by USQ
Weed chipper
Swarm Farm Robotics
Rasmussen WEEDit
---
BASF Women In Agriculture Award
Congratulations to one of our Agronomists - Belinda Chase - on being presented with the 'BASF Women in Agriculture Award' at the Australian Summer Grains Conference in July 2019!
This award recognises the significant positive contribution Belinda makes towards her clients, the community and the summer grains industry. Well done Belinda!
---
---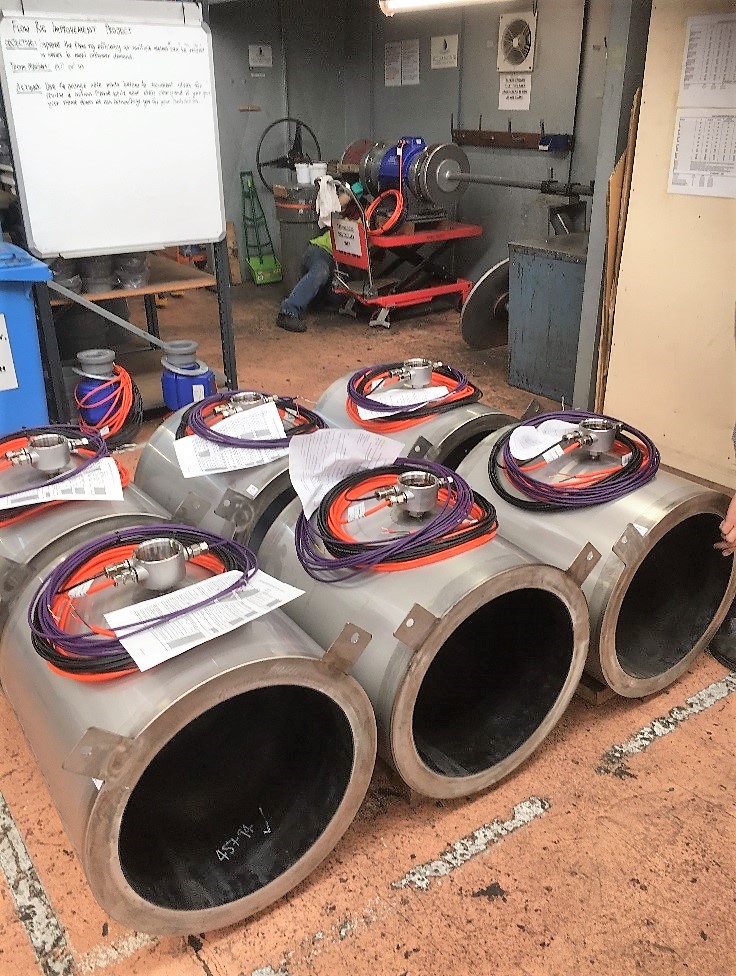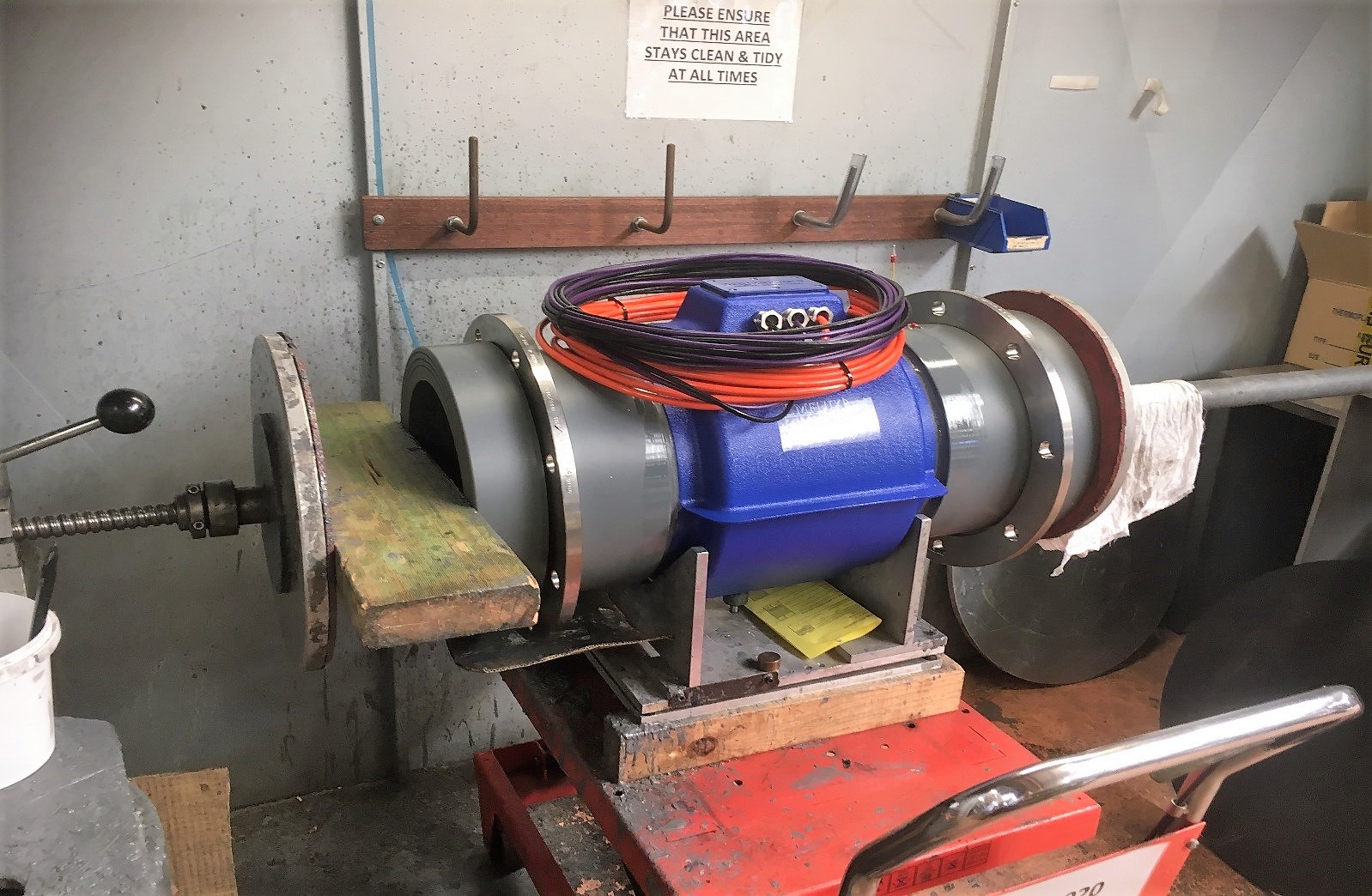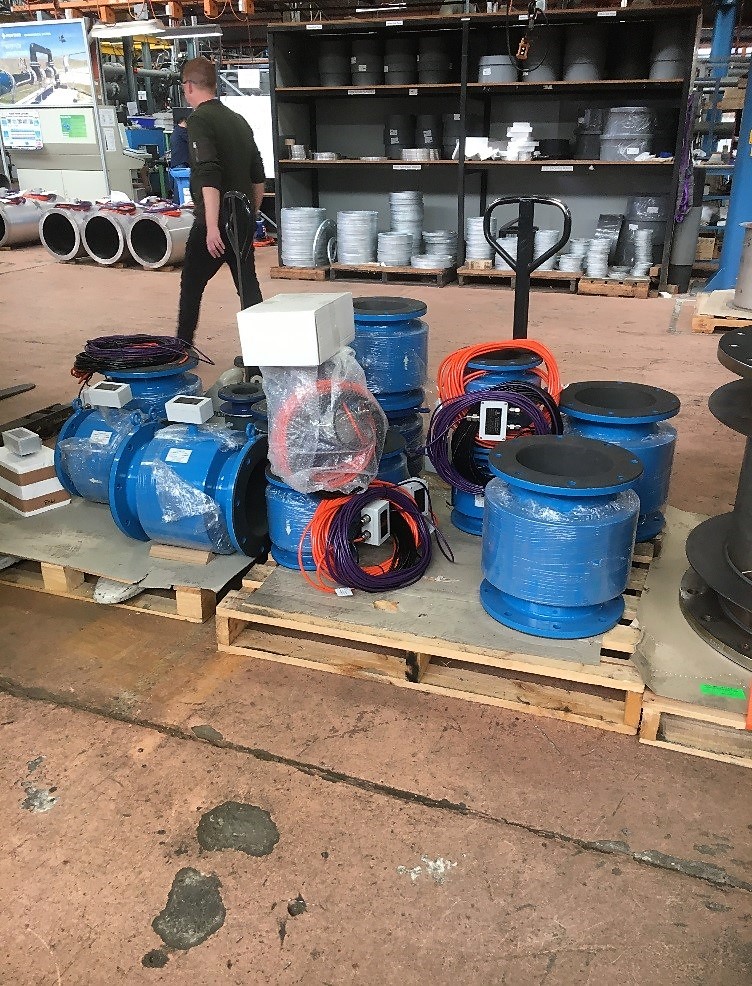 ---
---
Zoetis ReproActive - Weaner Management Workshop
Weaning is one of the most crucial management interventions in a beef operation, regardless of season. In February 2019, Dalby Rural Supplies co-hosted an informative & practical ReproActive workshop with Australian Livestock Production Services & Zoetis at 'Dalby Downs', Burenda Angus, Kaimkillenbun. ReproActive is an outstanding specialised workshop series developed by Australia's leading vets, cattle specialists & rural business experts, designed to help maximise the reproductive & productive potential of beef herds. The workshop was well received and we hope local cattle producers were able to benefit from listening to this expert knowledge.
View this QCL article for more information about the day.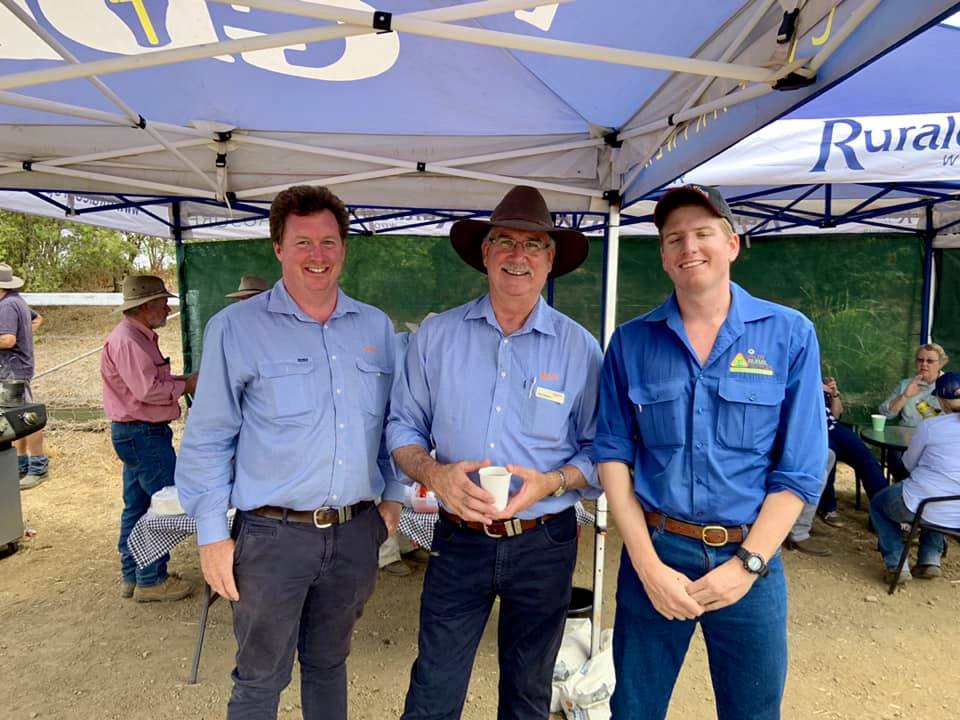 ---
---
WEEDit Demo Day
On Wednesday 19th September, our agronomy team hosted a WEEDit educational day at our farm 'Broadacres' just south of Dalby. The event was not just a typical demonstration day, simply showcasing the WEEDit sprayer, the focus was more on chemical mixes and rates for the sprayers. Customers travelled from many areas including Brookstead, Toowoomba and even Dulacca to learn about application options, with close to 80 people in attendance for the presentations.
Our first guest speaker Malcolm Salisbury from Nufarm, discussed chemical resistance and how chemicals that have often been too expensive to apply in a blanket application would be beneficial and cost effective through WEEDit sprayers. Frank Taylor from Nufarm then covered the new APVMA label changes and their effect on 2,4-D applications going forward. Our very own Precision Ag Specialist Jeremy Jones, followed suit and spoke about application rates and nozzle coverage.
The event was very well received and we are proud to be leading the way in application through utilising these innovative sprayers. If you are interested in WEEDit sprayers, or if you have any questions regarding these machines, please contact our Precision Ag Specialist Jeremy on 0458 626 101.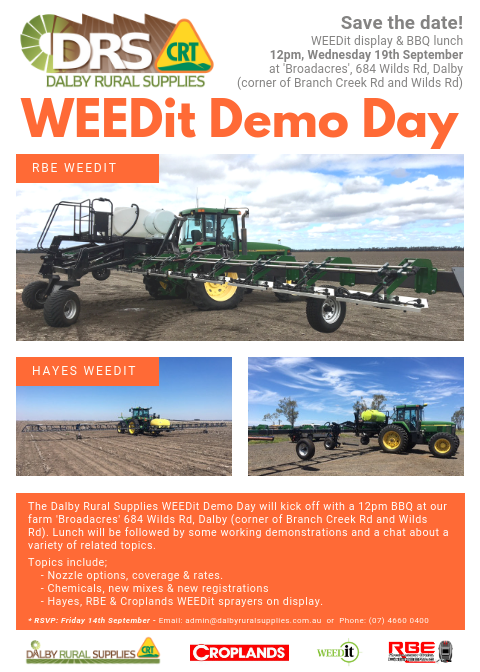 ---
---
Fertiliser Time of Year!
It can get quite busy at Dalby Rural Supplies in our Chemical, Seed & Fertiliser department as we organise many a fertiliser load for our customer!. If you would like to organise some fertiliser, phone one of our friendly team on (07) 4660 0400.
---
---
DRS Diesel Fuel Tank
At the end of 2017 we installed a diesel fuel tank, initially for our own use to reduce the fuel costs and wasted time spent fuelling our vehicles, however we expanded our vision and created a mini diesel service station in our front yard! Cheap diesel is now available to all our clients and with an easy-to-use self service diesel system, we hope to be a cheaper, more convenient alternative to the major national fuel suppliers that currently operate along the Warrego Highway.
---
USC Seed Treatment Machine
The future in seed treatment has arrived at Dalby Rural Supplies!
DRS' commitment to its tagline 'For the farmer, For the future' continues with the purchase of our USC Seed Treater machine. After identifying an opportunity to provide high quality cost effective seed treatment, our business partners John Cullen and Andrew Johnston, went in search of a quality machine to do the job. Following extensive research, the boys found themselves in the USA - where seed treating is common place in the future of farming - and they soon found the USC machine to be the best choice to suit the Australian market. Read more in our Issue 5 Autumn/Winter DRS Newsletter!
We held a Seed Treatment Plant Launch on Friday 13th April to showcase our new machine, however if you missed our launch pop in and see Hosko or one of the chemical, seed & fertiliser team to have a look at this impressive piece of agricultural machinery!
---
---
---
---
---
---
Joining the Dalby Rural Supplies Team
Over the past 2 years, WEEDit has become a very good tool for growers in the region looking to tackle hard to kill weeds, while also allowing high rate applications in fallow situations and minimising the effects of drift on neighbouring crops.
We are proud to welcome Jeremy Jones to our team at Dalby Rural Supplies to manage the Agricultural Technologies side of the business, in particular the WEEDit machine. Jeremy grew up in southwest Manitoba, Canada and was very involved in their family farm. After uni, he moved around the Prairie Provinces of Canada spending six years as an agronomist in various regions. After returning home, he managed a multi outlet farm supply business for 3 years with a focus on seed, chemical and fertiliser. He then went on to spend 5 years as a Territory Sales Rep for a growing seed and biologicals company while continuing to farm, and he eventually grew their property to over 6500 acres.
With a young family, the Jones' decided to make a big move, and packed their bags for Toowoomba. This is where Jeremy has spent the last 3 years as the Area Sales Manager for Croplands Equipment, covering Northern NSW and Queensland. While a large amount of time has been spent showcasing and supporting the Rogator and SpraCoupe brands, a majority of Jeremy's time over the past 3 years has been spent with WEEDit. The hands on approach Jeremy has taken with the growers in the region has helped the WEEDit brand thrive. Being involved in supporting machines from Moree to Clermont and everywhere in between has allowed Jeremy to build his product knowledge and develop new platforms with local businesses.
We are glad to have Jeremy on our team, combining his knowledge of the WEEDit platform with the agronomy team's knowledge of the issues affecting local growers, to put together a strong offer to control weeds. Jeremy has brought a wealth of knowledge and experience to the growers in our region and he is excited about becoming an integral part of the Dalby Rural Supplies contribution to our broadacre clients.
Jeremy can be contacted on 0458 626 101 or via his email jeremy@dalbyruralsupplies.com.au.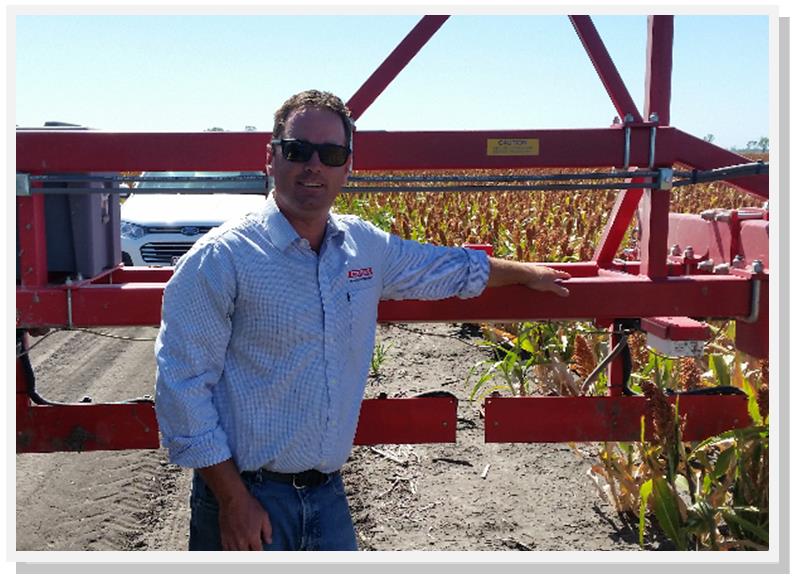 ---
---
---
---
Croplands WEEDit Technology
Three of our staff members, Andrew J, Wayne and Mark, attended an intensive training workshop in March 2016 to learn more about the Croplands WEEDit machine. The day involved fine-tuning their knowledge about the different parts and running gear of the WEEDit, from the setup in the field to sensors, cameras, power units, control panels and nozzles.
They now have a better understanding of the revolutionary system of weed control that uses a patented method for recognising and spraying weeds, based on the fluorescent properties of the chlorophyll molecules present in the leaves of living plants. The WEEDit machine is equipped with highly sensitive and accurate sensors allowing the herbicide to be sprayed exactly on top of the living plants, saving herbicide which saves the grower money and minimises environmental load.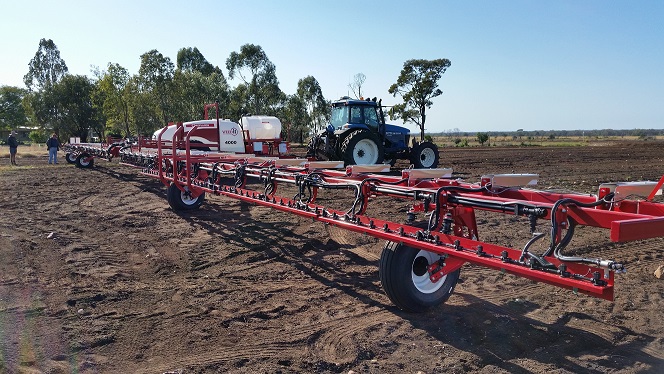 ---
---
Zoe McInnes Memorial Agronomy and Study Tour Award
The 2016 Australian Summer Grains Conference held in early March saw the introduction of a new award aimed at recognizing the outstanding contribution to agronomic excellence by an agronomist. The Australian Summer Grains Conference established this award in memory of the much loved and valued agronomist Zoe McInnes, who tragically lost her life in a farming accident in 2013. Zoe's enthusiasm and passion for the industry, her clients and her own personal development during her career epitomized the dedication required to continually improve outcomes for the industry.
Nominations for this award were based on a range of criteria including the agronomists'; personal relations, professionalism, integrity, credibility, support of the Australian Summer Grains industry, personal growth in a particular field of agronomy/work and the impact on associates, farmers and other industry stakeholders, the nominee's involvement in the development of new agricultural practices, chemical products or plant varieties that provide solutions to farmers and qualities such as innovativeness and application to best management practice principles as evidenced by farmer clients and industry were taken into consideration.
In January, five quiet achieving agronomists were named finalists for this award which sees the winner being presented with a $5000 bursary to allow the recipient to increase their knowledge and support them in delivering new information to growers. During the judging it was revealed that there was not much separating the five finalists so the committee decided to award the runner-up with $1000 towards professional development. Finalists included our very own agronomist's Belinda Chase and Steven Muller as well as Andrew Millers - Elders Toowoomba, Jordan McDonald - Elders Dalby and Janet Loechel - Elders Jandowae.
We are proud to announce that our agronomist Belinda Chase was awarded runner-up for this award at the Australian Summer Grains Conference in early March 2016! We would also like to congratulate Janet Loechel who won the award. A fantastic achievement for all those who were nominated.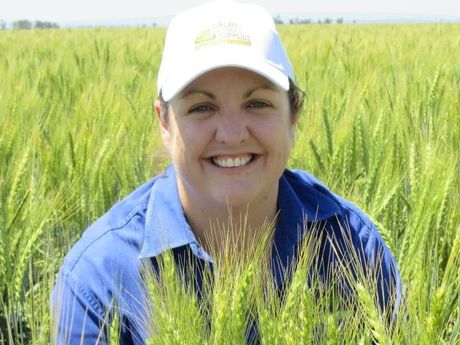 ---
I
Thankyou to all the children who submitted an entry form, there are some amazing colouring-in skills on show and our office has looked much more colourful for a few weeks!
---
---
---
---
Bell Field Day
Another successful information session was held at the Bell Golf Club at the end of April 2015 with topics including pasture and livestock nutrition. A special thankyou to everyone who was able to attend and to our suppliers; Zee Tags Australia, AgSolutions Australia, Lorentz Pumps Australia, Zoetis, Arrow Farmquip and Dow AgroSciences, who all contributed to a successful day.
---
Breakfast Grower Meeting
In mid October 2014 we hosted one of our biggest breakfast grower meetings, in conjunction with one of our suppliers Dow AgroSciences, about grain storage and the use of Conserve On Farm for our growers. Roughly 45 growers attended and were able to listen to Grain Storage Specialist Philip Burrill and Dow AgroSciences Representative Kevin Melmeth speaking about;
Farm Hygiene including silos, seals, pads and header hygiene. They also looked at methods and tools available to minimise grain insect outbreaks.
Aeration including aeration settings, speed, time, seed and air temperatures for storing grain.
Identifying certain grain insects and treating them according to label requirements.
Life cycles of certain grain insects that cause the most damage in the Northern growing area.
The new grain insect product called Conserve On Farm, which is still under permit for another 12months and readily available at Dalby Rural Supplies.
Application of different fumigants and their effectiveness in certain silos and with certain grain insects.
Dalgrains also attended the meeting and discussed the current domestic and international markets and gave a brief overview on what is happening globally with their seasons and supply.
To see how Conserve On Farm can work best for you visit more information here>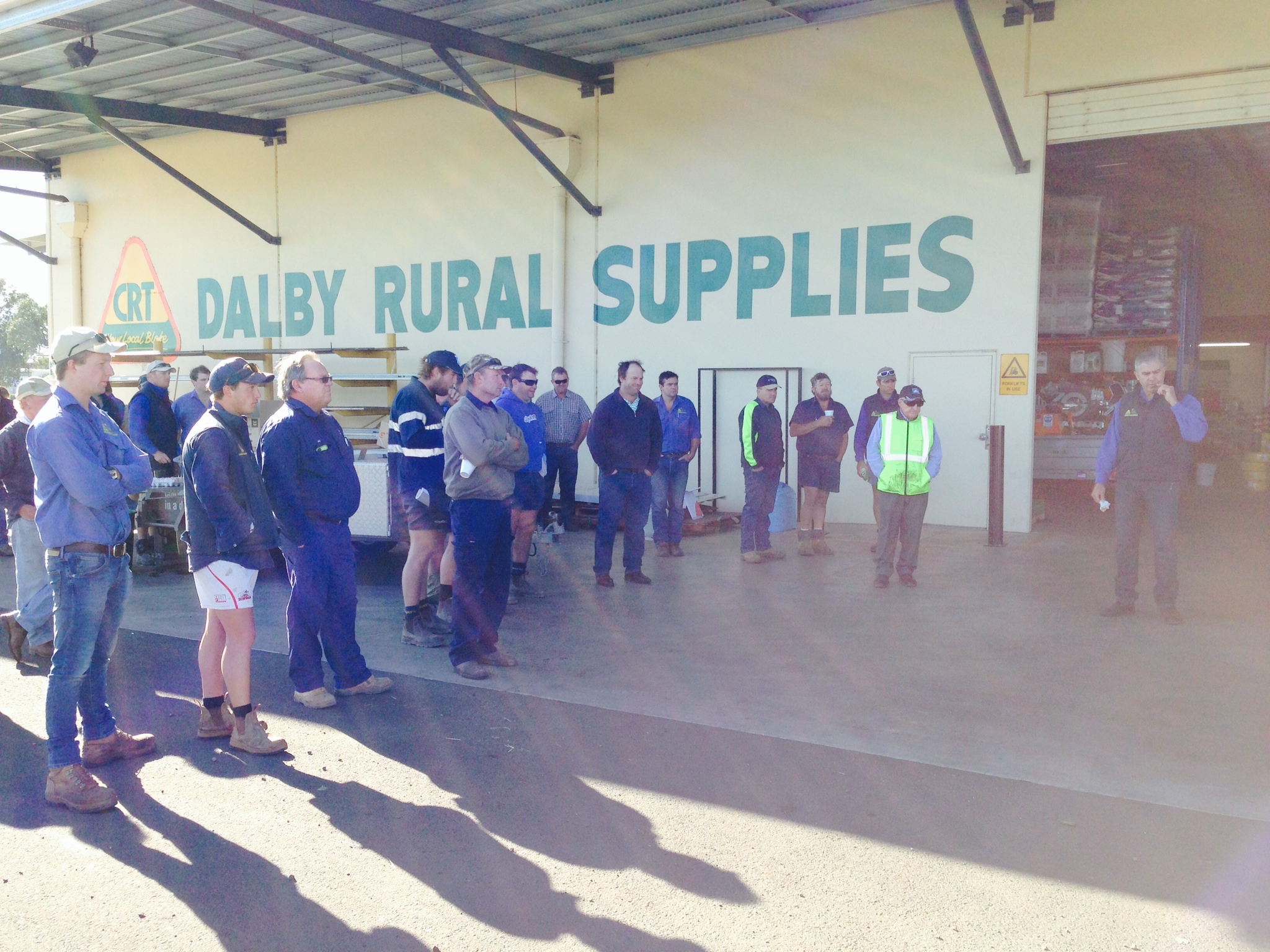 ---
Syngenta Growth Award
In September 2014, one of our agronomists Belinda, was nominated for the 2014 Syngenta Growth Award which recognises the achievements of growers and advisors who are leaders within their field with respect to productivity, sustainability, community and people. Only 60 people are nominated for this award Australia-wide, 18 nominees from Dubbo north and only 1 in Dalby. In recognition of this achievement, Belinda has been presented with a framed certificate and a Driza-bone coat from Syngenta. DRS commends her on this achievement and we wish her all the best in getting through to the regional and national finals and being able to enjoy the potential prize of touring the UK and Europe in 2015!