What's On
DRS Newsletters
​Issue 4 of our bi-annual DRS newsletter was distributed to our rural friends around the region at the start of November 2017. If you would like to find out about the latest agricultural products and technology and stay up-to-date with what is happening in our region, view the newsletter by flicking through the pages below!
---
2017 Dalby Beef Bonanza
The 2nd Annual Dalby Beef Bonanza will be held on Friday, 6th October, 2017 at the Dalby Regional Selling Centre. Dalby Rural Supplies is proud to sponsor this feature show sale with the auction of the finest cattle on the Darling Downs. For more information visit the Ray White Dalby Beef Bonanza website page.
---
Farmfest
Come join the DRS Team at Farmfest held at Kingsthorpe Park, Toowoomba from Tuesday, 6th to Thursday, 8th June, 2017. There will be a wide range of industry experts on site as well as our staff who will be able to help you get a great deal.
---
Dalby State School Donation
John and Andrew were proud to present Dalby State School staff and students a cheque for $5,000 at School Assembly on Monday, 15th May. This donation will assist with the rebuilding efforts after the devastating fire which destroyed the administration facilities, music room and two classrooms, buildings that were 150 years old and heritage listed.
As a past student Andrew spoke about the School's proud history and the pivotal role it plays in educating Dalby's youth. He also mentioned how Dalby Rural Supplies was really keen to get involved and help out the School which is such a big part of our community.
Thanks go to our customers who supported us for on Saturday, 6th May.
---
Joining the Dalby Rural Supplies Team
Jeremy Jones has joined the team at Dalby Rural Supplies to manage the Agricultural Technologies segment of the business.
Over the past 2 years, WEEDit has become a very good tool for growers in the region looking to tackle hard to kill weeds, while also allowing high rate applications in fallow situations and minimising the effects of drift on neighbouring crops.
Jeremy grew up in southwest Manitoba, Canada and was very involved in their family farm. After uni, he moved around the Prairie Provinces of Canada spending six years as an agronomist in various
regions. After returning home, he managed a multi outlet farm supply business for 3 years with a focus on seed, chemical and fertiliser. He then went on to spend 5 years as a Territory Sales Rep for a growing seed and biologicals company while continuing to farm, and he eventually grew their property to over 6500 acres.
With a young family, the Jones' decided to make a big move, and packed their bags for Toowoomba. This is where Jeremy has spent the last 3 years as the Area Sales Manager for Croplands Equipment, covering Northern NSW and Queensland. While a large amount of time has been spent showcasing and supporting the Rogator and SpraCoupe brands, a majority of Jeremy's time over the past 3 years has been spent with WEEDit. The hands on approach Jeremy has taken with the growers in the region has helped the WEEDit brand thrive. Being involved in supporting machines from Moree to Clermont and everywhere in between has allowed Jeremy to build his product knowledge and develop new platforms with local businesses.
We look forward to adding Jeremy to the team at Dalby Rural Supplies, and to combine his knowledge of the WEEDit platform with the agronomy team's knowledge of the issues affecting local growers, to put together a strong offer to control weeds. Jeremy will bring a wealth of knowledge and experience to the growers in our region and is looking forward to becoming an integral part of the Dalby Rural Supplies offer to our broadacre clients.
Jeremy can be contacted on 0458 626 101 or via his email jeremy@dalbyruralsupplies.com.au.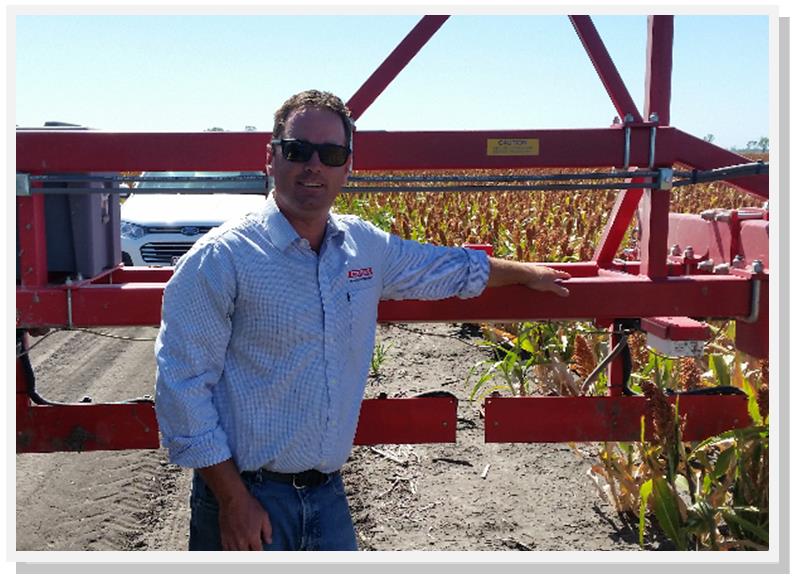 ---
2017 CRT Conference
And the winner is... Dalby Rural Supplies!
John Cullen attended the 2017 National CRT Conference in Melbourne last week where we were thrilled to win the CRT Business of the Year for QLD/NT Award as well as setting a CRT record; receiving the coveted CRT National Business of the Year Award! This makes us the first business to win the national title three times!
With over 300 stores CRT is Australia's largest group of independent rural retailers; it is an incredible honour for Dalby Rural Supplies to be recognised not only as the top of the state but nationally as well. We would never have achieved this without the support of our clients, our hardworking staff and our involvement in the local community.
"Being recognised for the way we have serviced the Dalby region over many years is humbling, but it has been our privilege to work with the people within our district," John said.
The CRT Conference was an exceptional event keeping members from across the country thoroughly entertained with a trip to Luna Park, a fantastic array of speakers including former Prime Minister John Howard, as well as a supplier tradeshow. The tradeshow was a great opportunity for us to view the new technology our suppliers have on offer, and test out programs that are still in their prototype stages. We are excited to see where these innovations will take us in the future.
---
Moonie Yabbie Races
We are proud to be a sponsor of the annual Moonie Yabbie Races on the 4th of March. It is set to be a really fun family day out with plenty of entertainment watching the races, plus activities for the kids, from face painting, a helicopter lolly drop and free rides! There will be loads for adults to do too, with fashions on the field, a meet and greet with Luke and Cody - winners of House Rules and a fashion parade from "Lisa Kennedy Collections."
At the end of the day there will be a firework show, brought to you by Dalby Rural Supplies! Hope to see you all there!
---
Christmas Message
John, Andrew and the team at Dalby Rural Supplies wish everyone a Merry Christmas and a happy, healthy and prosperous 2017. Our Christmas trading hours are listed below:
---
BBQ & The Beast
In support of the amazing assistance provided by RACQ Life Flight, locals Jeff & Jenny Ballon have organised a local fundraising event to be held on Saturday 5th November 2016 at the Brymaroo Rodeo Grounds. Dalby Rural Supplies is a proud sponsor of the critical medical service Life Flight and as such we are more than happy to support this fantastic fundraising event!
---
DRS Irrigation Field Day
The staff members in our Irrigation department are keen to share their knowledge with anyone in the local community who is interested to learn more about; the products and services we offer, our Observant weather station, our display Bauer pivot irrigator, fertigation, irrigation efficiency and much more! We were fortunate enough to have the help of our suppliers to host an Irrigation Field Day on our front lawn area on Friday 30th September. This was our first ever on-site Irrigation Field Day and we are looking forward to having many more in future!
---
Dalby State High School Show Cattle Team
Dalby Rural Supplies is a major sponsor of the Dalby State High School Show Cattle Team, contributing approximately $5000.00 over a 3year period. Supporting this local Show Cattle Team helps to give the young members of our rural community who are involved in this team some support in experiencing and competing in one aspect of rural life.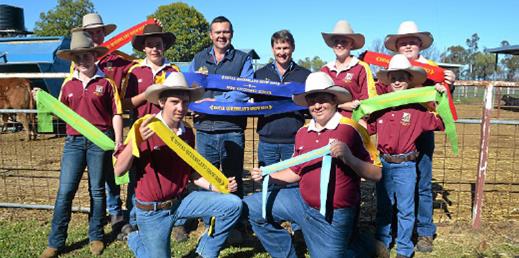 ---
Great Endeavour Rally
As a locally owned business, we see the importance of giving back to those in our local community and supporting causes that our customers are involved in and passionate about. We sponsored Chris Bartlett in the 2016 Great Endeavour Rally and we were very proud to see him complete the rally and win many awards in the process!
---
CareFlight
Dalby Rural Supplies is a major contributor to CareFlight as we believe it really is such an important service for rural communities. We have donated over $14,000.00 since December 2015 and we also have a CareFlight Workplace Giving Program where some of our staff members personally contribute to CareFlight as well through donating directly from their pay. Here are a few mission types CareFlight attends on a regular basis..you will notice how relevant these are for those in rural communities!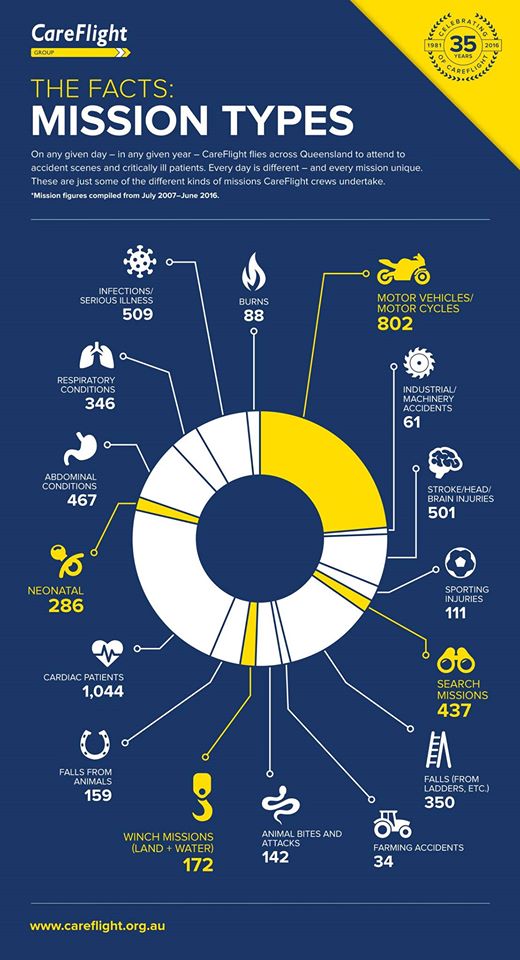 ---
Dalby Beef Bonanza 2016
Dalby Rural Supplies is a proud supporter of the 2016 Dalby Beef Bonanza which will be showcasing the best beef in the Darling Downs on Friday 7th October. For more information visit the Ray White Dalby Beef Bonanza website page.
---
2016 Prowater Conference
Our Irrigation Manager Dan attended the Irrigation Australia International Conference and Exhibition in Melbourne at the end of May where Dalby Rural Supplies won 'Prowater Member of the Year'! If you would like to know more about how our Irrigation department can provide you with the latest products and technology, feel free to contact Dan, Wayne or Nick via (07) 4660 0400.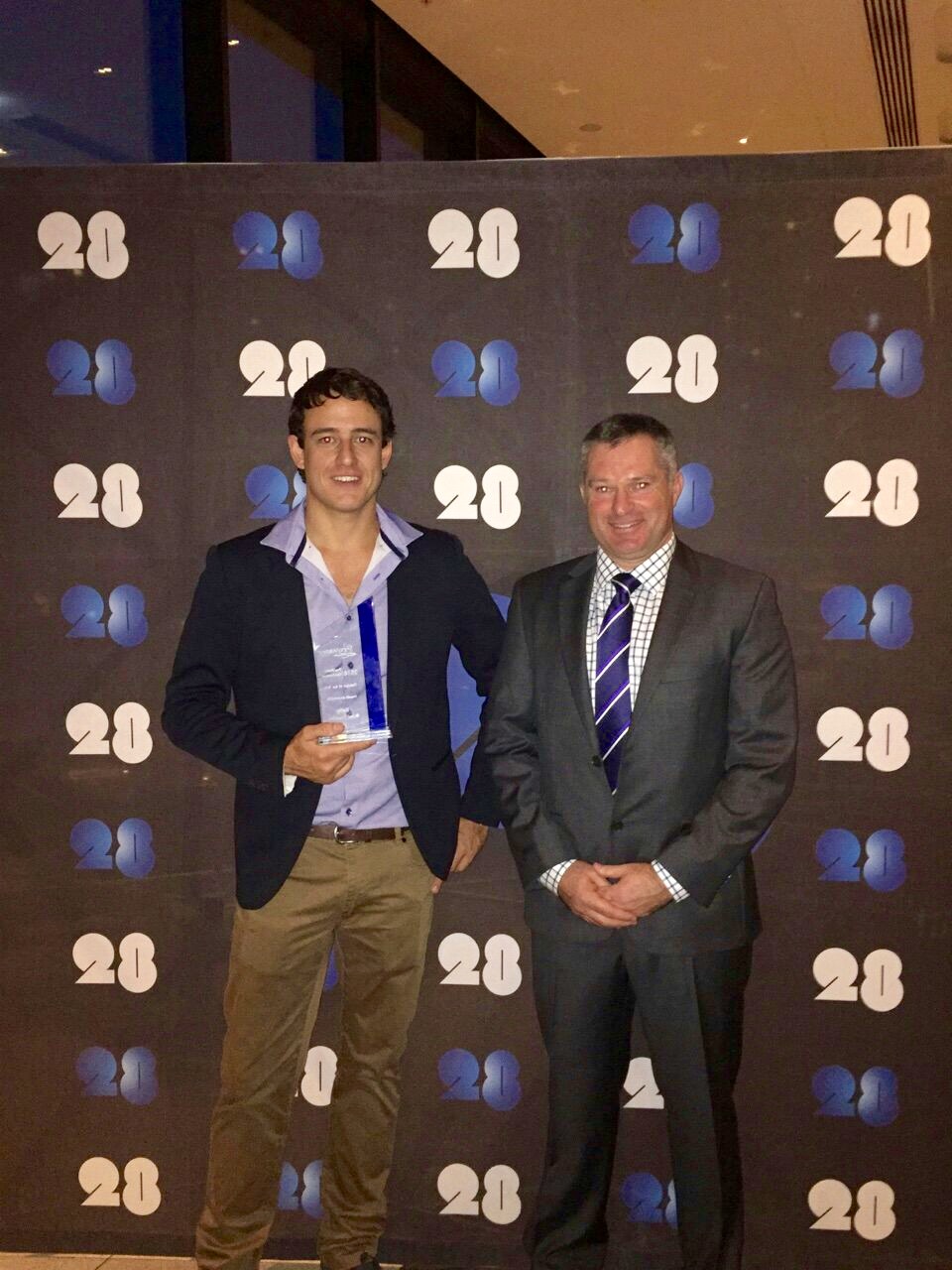 ---
CRT FarmFest 2016
CRT FarmFest 2016 is now over for another year! The event, which was held at Kingsthorpe Park on the 7th-9th June, was a smashing success, with many suppliers offering customers a chance to take advantage of some great bargains. Dalby Rural Supplies would like to thank all customers who visited us at the event - we are very priveleged to have such amazing support! We would also like to thank CRT, Farmcraft, our suppliers who attended and all our staff for all the hard work involved in pulling it all together.
---
DRS Newsletters
The first edition (the Autumn 2016 Issue) of our brand new seasonal DRS Newsletter was posted out in mid May! We hope our newsletter will keep you up-to-date with the latest products and information, as well as events and happenings in the local community. If you do not receive one by the start of June and you would like a copy, feel free to come in and see one of our friendly team members to secure a copy.
---
Croplands WEEDit Technology
Four of our staff members, Andrew J, Wayne, Mark and Nathan, attended an intensive training workshop in March 2016 to learn more about the Croplands WEEDit machine. The day involved fine-tuning their knowledge about the different parts and running gear of the WEEDit, from the setup in the field to sensors, cameras, power units, control panels and nozzles.
They now have more understanding of the revolutionary system of weed control that uses a patented method for recognising and spraying weeds, based on the fluorescent properties of the chlorophyll molecules present in the leaves of living plants. The WEEDit machine is equipped with highly sensitive and accurate sensors allowing the herbicide to be sprayed exactly on top of the living plants, saving herbicide which saves the grower money and minimises environmental load.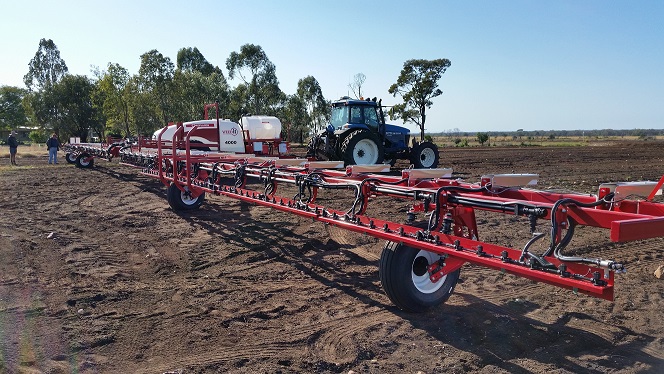 ---
Life Living in Rural QLD Photo Competition
This year we are running a photo competition from April 2016 - October 2016, to find photo's that best demonstrate 'Life Living in Rural QLD' to feature in our 2017 Calendar. The major winner will have their photo used on the calendar cover and rainfall chart. There will also be 12 runners up whose photos will feature in each month of the calendar and who will also receive a framed copy of their photo. The major winner will receive a gift to the value of $750.00, which will include a professionally framed copy of their photo as well as a Dalby Rural Rupplies gift voucher to be used in store. Click here for more details about the competition as well as full terms and conditions.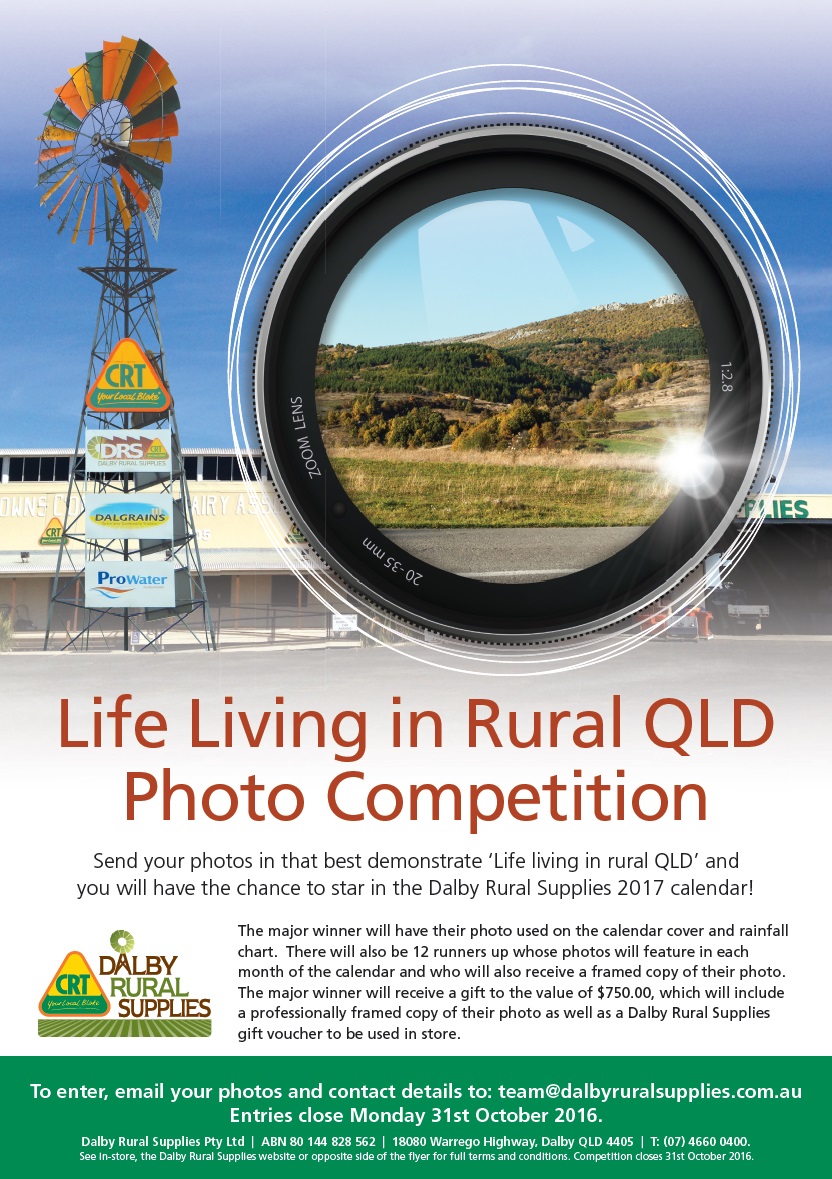 ---
Zoe McInnes Memorial Agronomy and Study Tour Award
The 2016 Australian Summer Grains Conference held in early March saw the introduction of a new award aimed at recognizing the outstanding contribution to agronomic excellence by an agronomist. The Australian Summer Grains Conference established this award in memory of the much loved and valued agronomist Zoe McInnes, who tragically lost her life in a farming accident in 2013. Zoe's enthusiasm and passion for the industry, her clients and her own personal development during her career epitomized the dedication required to continually improve outcomes for the industry.
Nominations for this award were based on a range of criteria including the agronomists'; personal relations, professionalism, integrity, credibility, support of the Australian Summer Grains industry, personal growth in a particular field of agronomy/work and the impact on associates, farmers and other industry stakeholders, the nominee's involvement in the development of new agricultural practices, chemical products or plant varieties that provide solutions to farmers and qualities such as innovativeness and application to best management practice principles as evidenced by farmer clients and industry were taken into consideration.
In January, five quiet achieving agronomists were named finalists for this award which sees the winner being presented with a $5000 bursary to allow the recipient to increase their knowledge and support them in delivering new information to growers. During the judging it was revealed that there was not much separating the five finalists so the committee decided to award the runner-up with $1000 towards professional development. Finalists included our very own agronomist's Belinda Chase and Steven Muller as well as Andrew Millers - Elders Toowoomba, Jordan McDonald - Elders Dalby and Janet Loechel - Elders Jandowae.
We are proud to announce that our agronomist Belinda Chase was awarded runner-up for this award at the Australian Summer Grains Conference in early March 2016! We would also like to congratulate Janet Loechel who won the award. A fantastic achievement for all those who were nominated.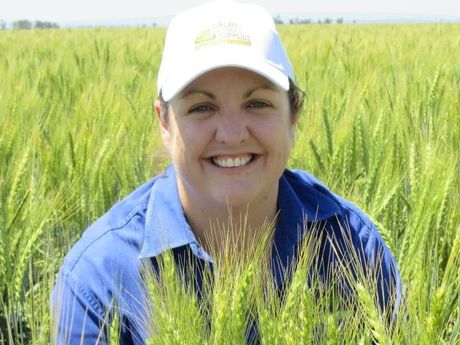 ---
Lifeline RuralCo Partnership
In November 2015 Ruralco committed to a three year corporate sponsorship with crisis support and suicide prevention organisation, Lifeline Australia. Lifeline partners with organisations who share a vision for an Australia free of suicide, and supports the delivery of mental health and crisis support based services to the community. Ruralco, CRT and Dalby Rural Supplies are acutely aware of our role and responsibility within remote and regional communities and the increased vulnerability of people in these areas who may be isolated from support services.
To give you an idea just how important Lifeline is in Australia;
1 in 5 Australians will experience a mental health disorder in a twelve month period; and 45% of the population will experience a mental health disorder in their lifetime.
65,000 Australians attempt suicide each year.
The rate of suicide with youths, farmers and indigenous people is double that of urban populations.
More than 7 suicides are attempted every hour.
7 people die by suicide every day.
In 2016, approximately 2,800 calls will be answered due to Ruralco's partnership commitment with Lifeline.
It is our hope that this partnership will contribute to raising awareness of help-seeking behaviours, by engaging the rural and remote communities where CRT is present, and Ruralco and CRT member employees through a range of Lifeline activites and mental health awareness programs. We hope this will help the communities we serve to be more resilient and suicide safe.
For more information about this partnership visit the Lifeline and Ruralco partnership media release.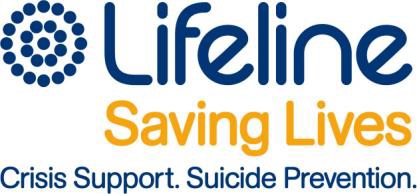 ---
2016 CRT Conference
The 2016 CRT National Conference was held on the 11-14th February 2016 at the Gold Coast, with the annual Gala Dinner Awards Ceremony announcing the 2015 CRT business awards. We are proud to announce that we were a finalist in the Queensland CRT Business of the Year Awards! We would like to congratulate Farmcraft CRT Rural Stores on their achievement winning the 2015 award for Queensland! Congratulations to all other CRT stores who achieved awards within their state; Western Australia - Mullewa Rural Supplies, New South Wales - Taree and Wingham Produce, South Australia - Complete Ag & Seed Supplies and the National CRT Business of the Year - Hewitt and Whitty CRT Ballarat. These CRT awards recognise professionalism, commitment to local communities and support for staff, suppliers and fellow CRT members.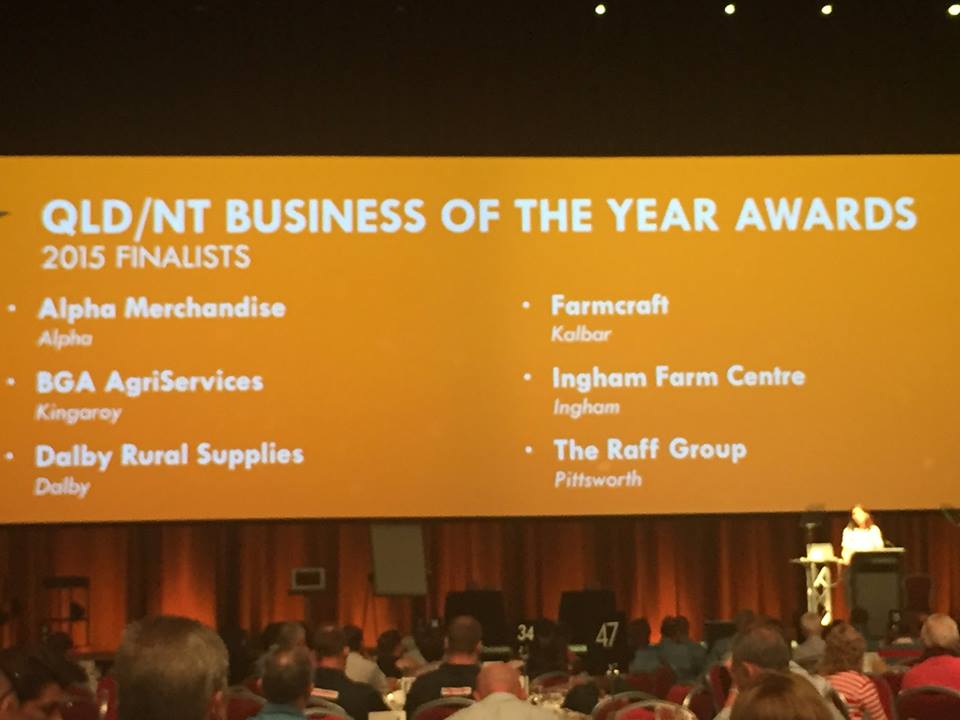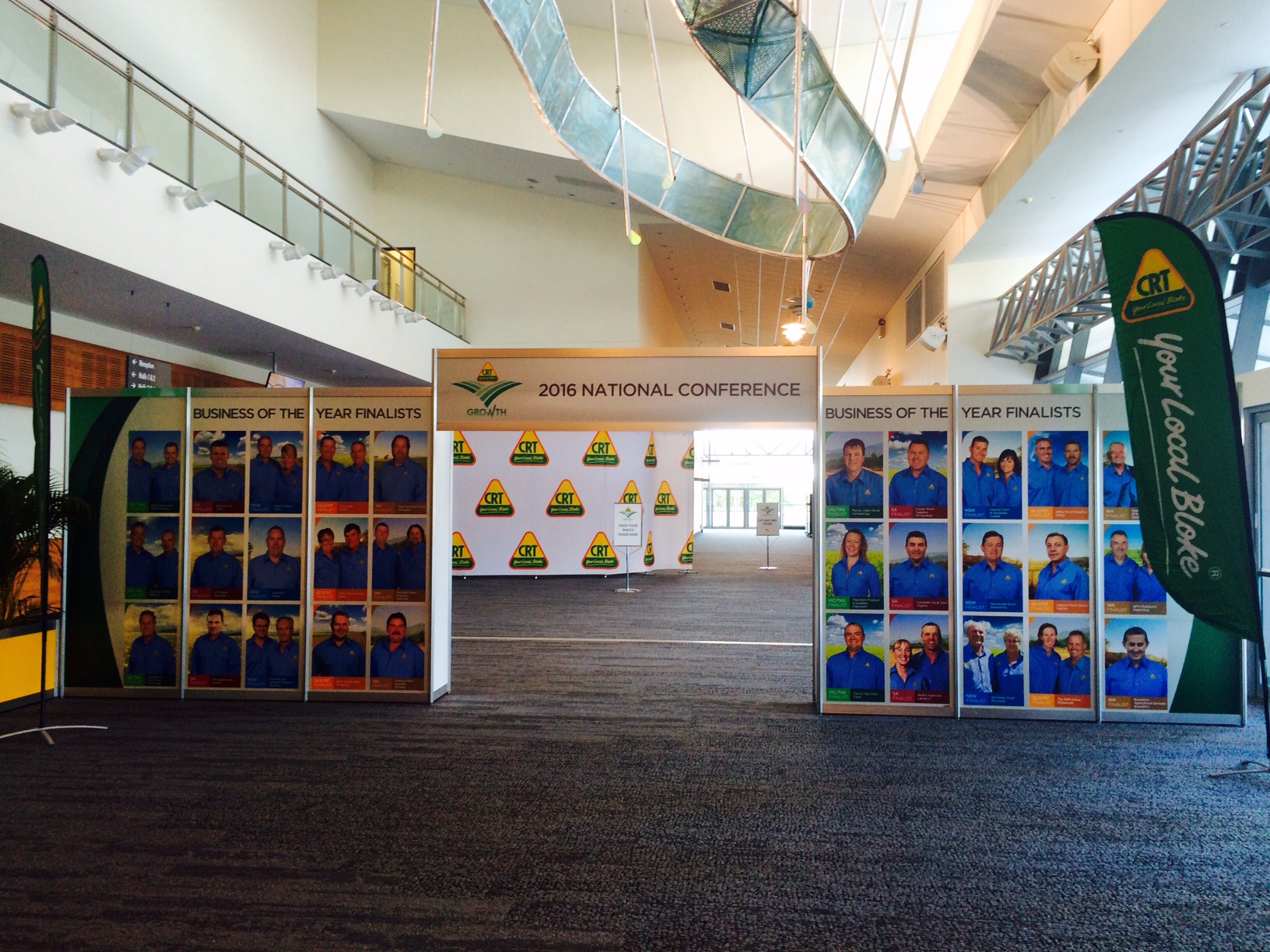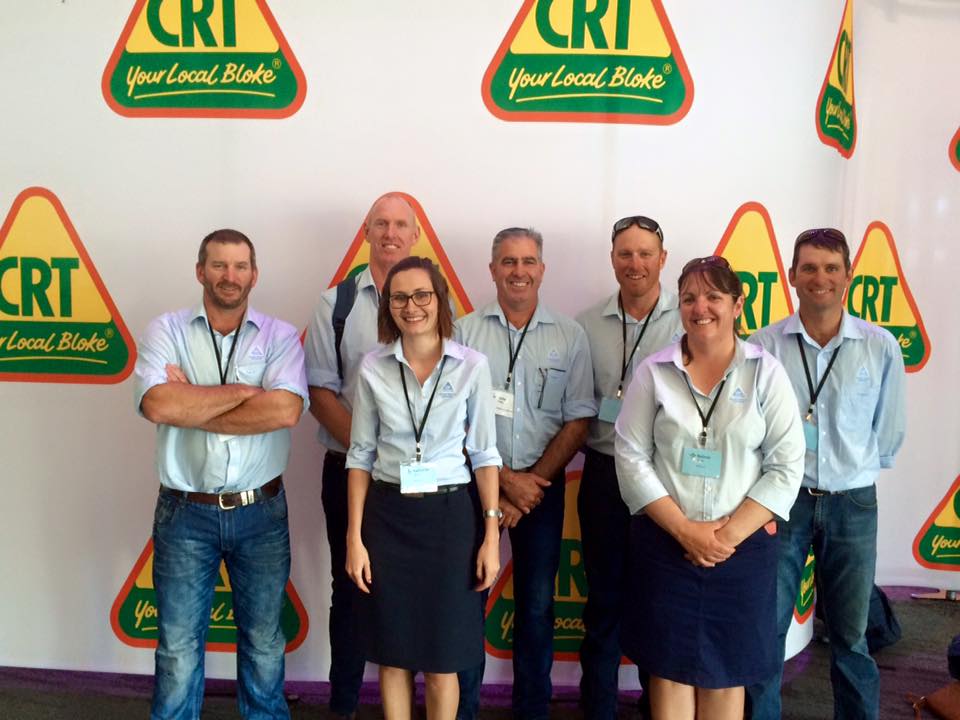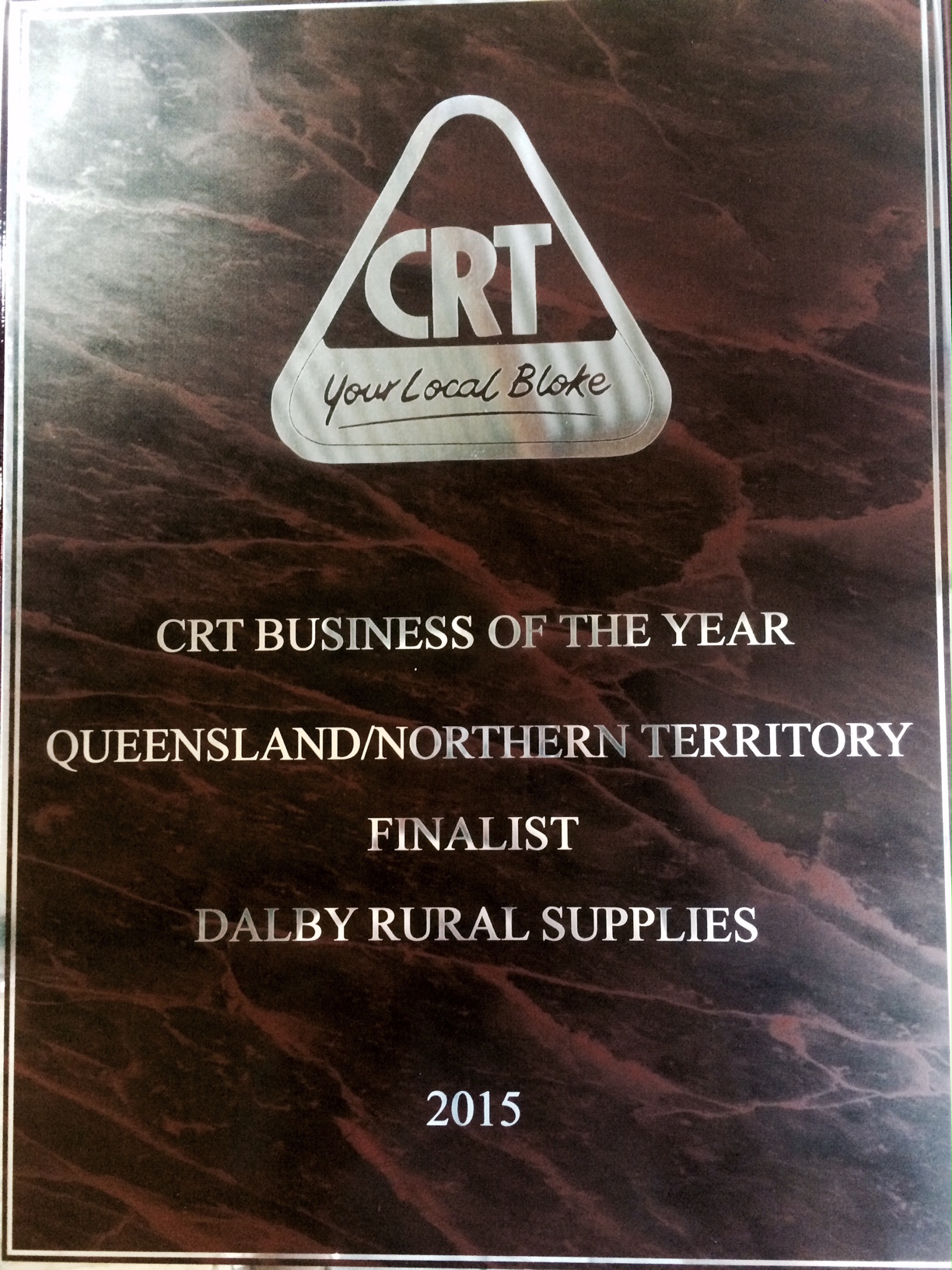 ---
Irrigation Projects
Our Irrigation technicians have been busy lately working for a local Rugby League field to install a break tank and pump station to utilise treated wastewater to irrigate the field. One of our Irrigation sales team members has also recently assembled a custom design irrigation sump and channel monitoring system. This system consists of 4 Observant C3 telemetry units complete with Senex ultrasonic level sensors, with the benefit being that the grower can now monitor his sump and channel water levels from anywhere in the world via his mobile phone. This system also provides the ability to set up alerts so that if there is a spike in heavy rainfall or the channel starts rising because one of the grower's linear irrigators fails, they will instantly receive an SMS alert! This function is particularly important as there are only several minutes until a channel overflows due to irrigation equipment failure. For more information about this technology, please contact our Irrigation team members on (07) 4660 0400.
---
2015 Christmas/New Year Cheer
As 2015 came to a close, the team at Dalby Rural Supplies wanted to wish all our valued customers a Merry Christmas and Happy New Year! Thankyou for your continued support each year, it is greatly appreciated!
---
Christmas Donation to CareFlight
As a Christmas gift for 2015, the partners of Dalby Rural Supplies donated a whopping and much needed $8,000 to CareFlight on behalf of the business and their valued customers! The south west region is the busiest of all CareFlight centres, with the Toowoomba based chopper regularly attending over 10 emergency requests for help each week. Last year, among other rescues, the south west CareFlight crew attended 97 primary accidents - 35 of which involved a motor vehicle. Many of the others were on-farm accidents including quad bikes, horse accidents and cattle yard incidents - with some of these being to help members of our community quite possibly a member of your very own family, a friend or an acquaintance. An average mission can cost $12,500 however this is a small price to pay for the life of a loved one. CareFlight's rescue helicopters are regularly sent to serious accidents, where early medical intervention can often be the difference between life and death. Dalby Rural Supplies feels that this vital service has touched the majority of the community in some way and they are proud to support such a worthy cause.

---
Christmas Colouring-in Competition Winners
With over 100 entries into our CRT Christmas Colouring-in Competition, the panel of judges had to make some extremely tough decisions on Tuesday 22nd December! After much deliberation, the winners of the IPad Mini prize packs were;
6-8years - Kaitlyn Harms
9-10years - Charli Ladd
11-12years - Jason Maunder
Congratulations!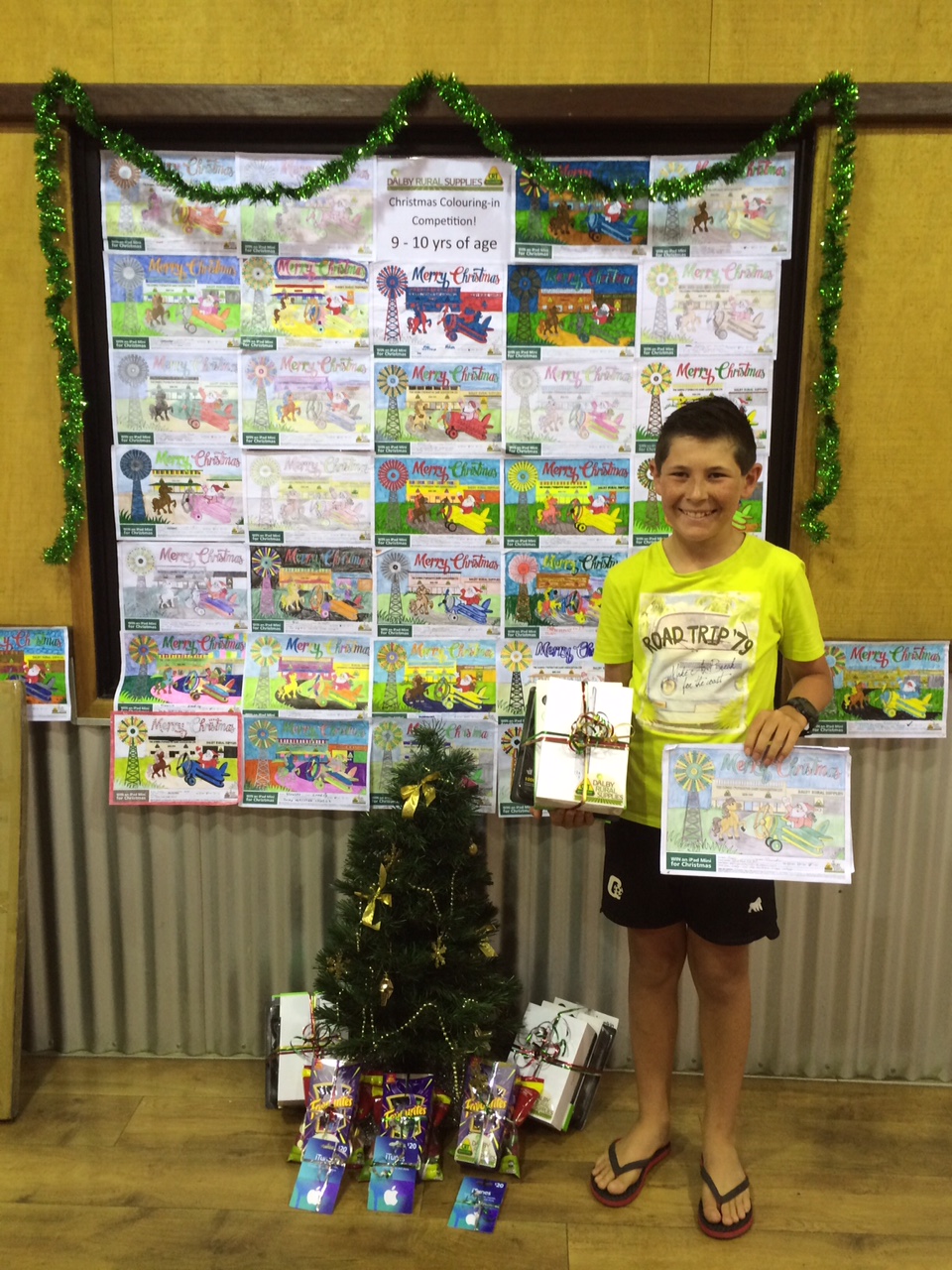 In fact, we had so many amazing entries that upon judging, we decided to have a 2nd and 3rd prize for each age group! 2nd place winners received a $20 ITunes voucher and 3rd place winners received a box of chocolates and a bag of lollies. Winners were as follows;
6-8years - 2nd place - Heidi Reed
6-8years - 3rd place - Lucinda Buckley
9-10years - 2nd place - Angus Town
9-10years - 3rd place - Jill Radke
11-12years - 2nd place - Georgia Bumstead (unavailable for a photo)
11-12years - 3rd place - Hunter James
Congratulations!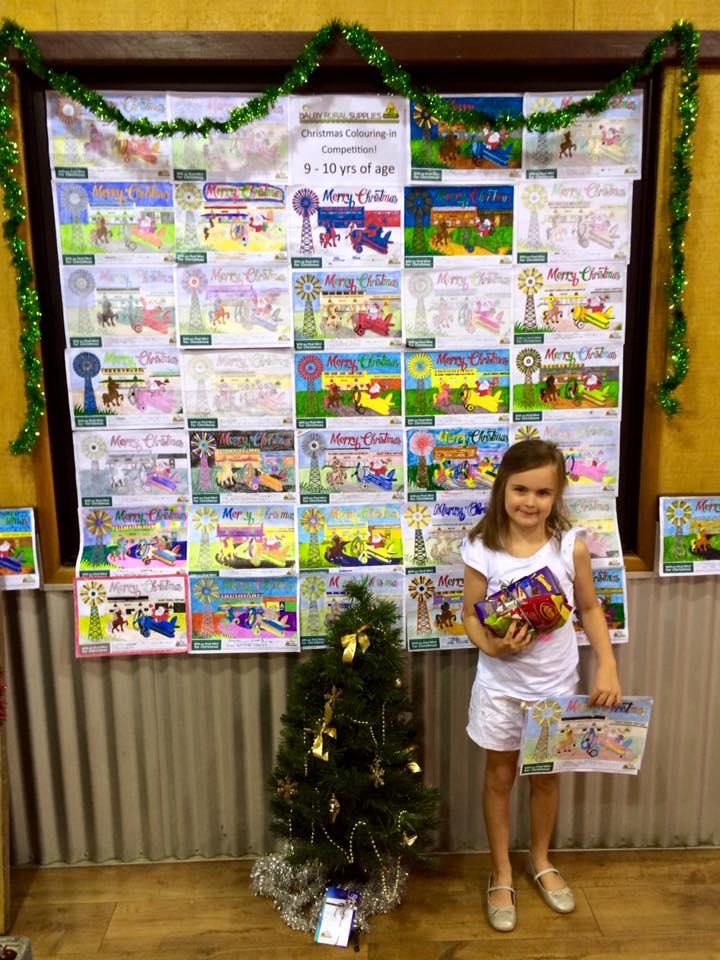 Thankyou to all the children who submitted an entry form, there are some amazing colouring-in skills on show and our office has looked much more colourful for a few weeks!
---
Christmas Colouring-in Competition
With Christmas approaching at a rate of knots, it was time for a Christmas Competition! In 2015 we decided to run a Christmas Colouring-in Competition for children aged 6-8, 9-10 and 11-12years of age with three iPad Mini's to be won (one for the winner of each age group)!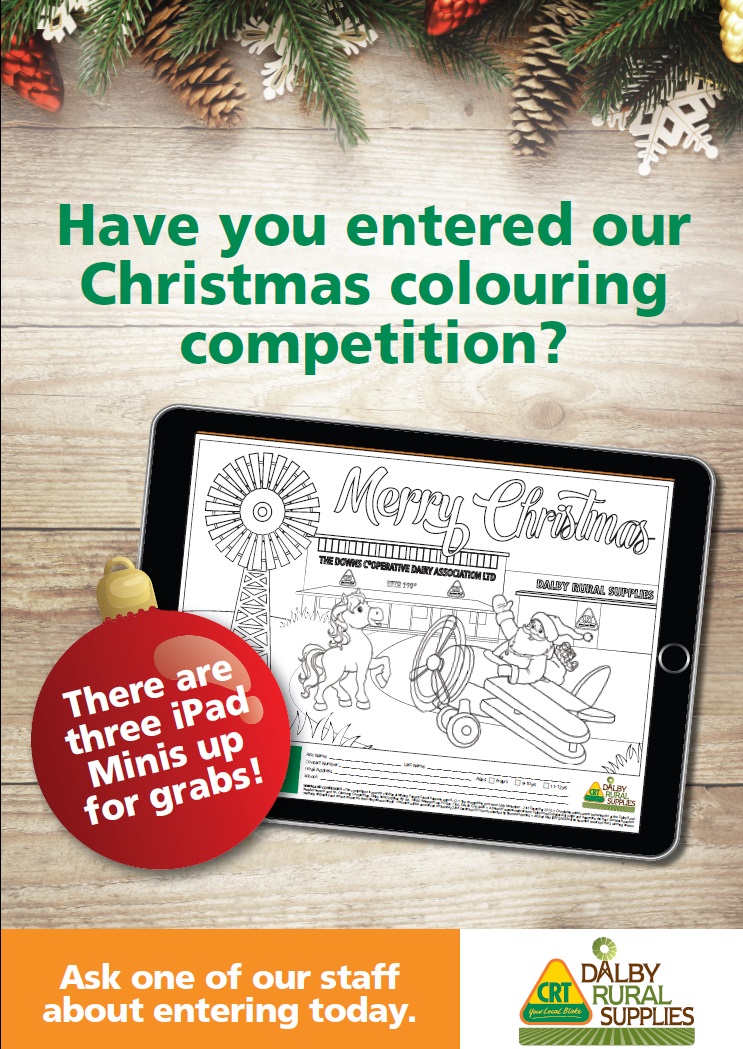 ---
Moonie Yabbie Races
2015 was the 10th annual Moonie Yabbies Races! The event is a fantastic day filled with yabbie races, fashions of the field, jumping castles, rock climbing, sweeps, raffles and live music courtesy of the Charlie Nolan Band. Dalby Rural Supplies is proud to be a supporter of this wonderful community event. For more information visit the Moonie Yabbie Races website here>
---
2015 Dalby Business Excellence Awards
We are still feeling extremely chuffed about our achievements at the Dalby Business Excellence Awards evening in October 2015! Being awarded the 'People's Choice' and 'Judge's Choice' awards for the Agricultural Services industry allows us the opportunity to benchmark ourselves against our peers within the Agricultural industry. This achievement gives us more confidence and motivation to work even harder for our customers and our community and we hope this inspires others to strive for excellence in their businesses as well. We would like to thank Dalby Chamber of Commerce for organising such a brilliant evening and the sponsors for their contributions and involvement. We owe our success to our amazing customers for their continuous support, our dedicated staff for their hard work and our suppliers for their support. We would also like to congratulate BMO for winning 'Large Business of the Year' and Adam Luck Electrical for winning 'Small Business of the Year'. For more information about the Dalby Business Excellence Awards visit the Dalby Chamber of Commerce website here>
---
Rural Women's Picnic
Dalby Rural Supplies was proud to be involved with selling tickets for the Darling Downs Cotton Growers Rural Women's Picnic held on Tuesday 27th October 2015 at Jamie & Susie Grant's property, Kielli. Approximately 140 women attended the day which consisted of enjoying lunch & drinks in Jamie & Susie's gorgeous garden, a dash of shopping with the attendance of a few stall holders and listening to inspirational guest speaker Edwina Robertson - the photographer who recently went viral on social media due to her photos of a wedding at Blackall which showed the devastation of the drought. A fantastic day all round and we look forward to the possibility of similar events in future! For more information contact Darling Downs Cotton Growers Association here >.
---
WeedIt Technology
Our new WeedIt machine has arrived and we are currently making some modifications, however we hope to have it commercially available by November 2015! This technology allows our customers to experience the spray efficiencies of a machine which uses near infrared camera sensors to detect the green leaves of weeds in fallow paddocks and spray accordingly, therefore allowing for a more conservative approach to chemical usage. Click here for more information about the WeedIt technology.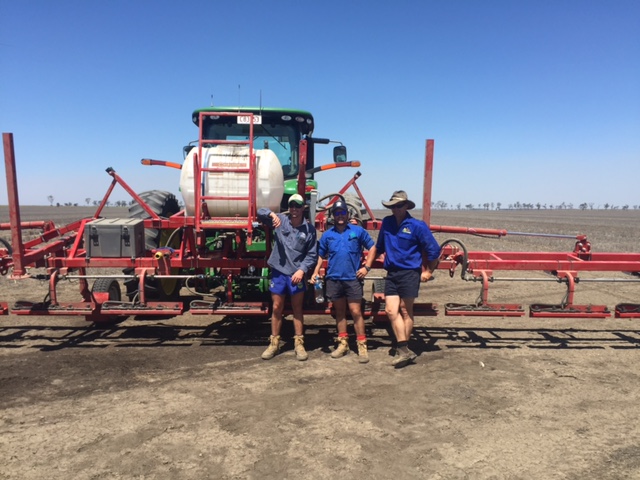 ---
Irrigation Update
Our Irrigation team have been working on a few big projects lately, one of which was a 630mm SDR46 HDPE pipeline (at a touch over 900m long) which will be used to transfer water for a flood irrigation project. This pipeline will carry approximately 450l/s and included a 500mm Y-section that one of our Irrigation technicians Nathan fabricated and installed with one of our other Irrigation technicians Nick. Another project they have been working on consisted of a 355mm SDR17 HDPE discharge manifold manufactured by Nathan one day and installed the next day.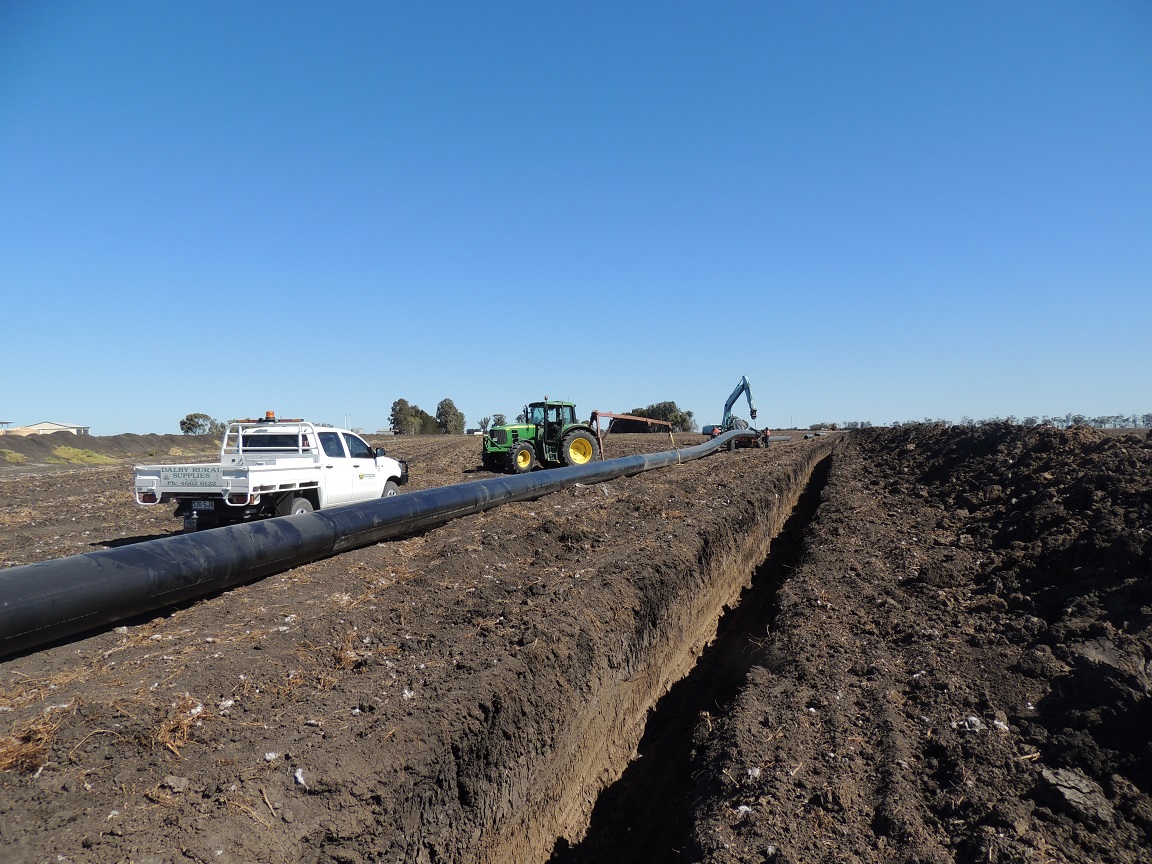 ---
Not Just For Laughs Regional Comedy Tour
On Saturday 10th October 2015, the Western Downs Regional Council hosted a free 'Not Just For Laughs Regional Comedy Tour' at the Dalby Showgrounds featuring well-known comedians Tom Gleeson and Damien Power. The aim of this event was to give rural people, who may be affected by the current drought conditions, a free night of entertainment to lift spirits, promote healthy socialisation and circulate information to address mental health issues in our area. Dalby Rural Supplies was proud to support this event for the local community.
---
Relay For Life
In September 2015, Dalby Rural Supplies joined the fight against cancer by participating in the Dalby Relay For Life walk at the Dalby Showgrounds. Relay For Life is a fundraising event run by the Cancer Council in order to raise vital funds for cancer research, prevention, information and support services. We were able to raise approximately $2600.00 thanks to the generous support of our customers, suppliers, anonymous donors, staff and those who purchased our raffle tickets on the day. For more information please visit our Relay For Life website here>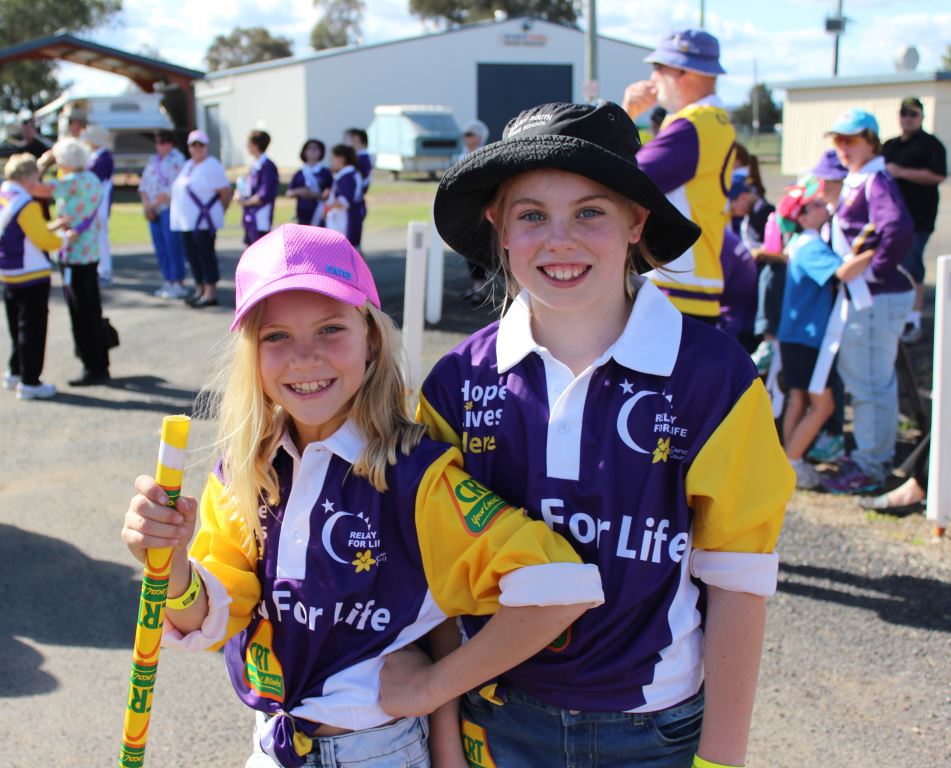 ---
CareFlight Workplace Giving
Dalby Rural Supplies is proud to support RACQ CareFlight through the Workplace Giving initiative. We actively encourage our staff to show their support for our local CareFlight Rescue service. For more information on CareFlight Workplace Giving visit>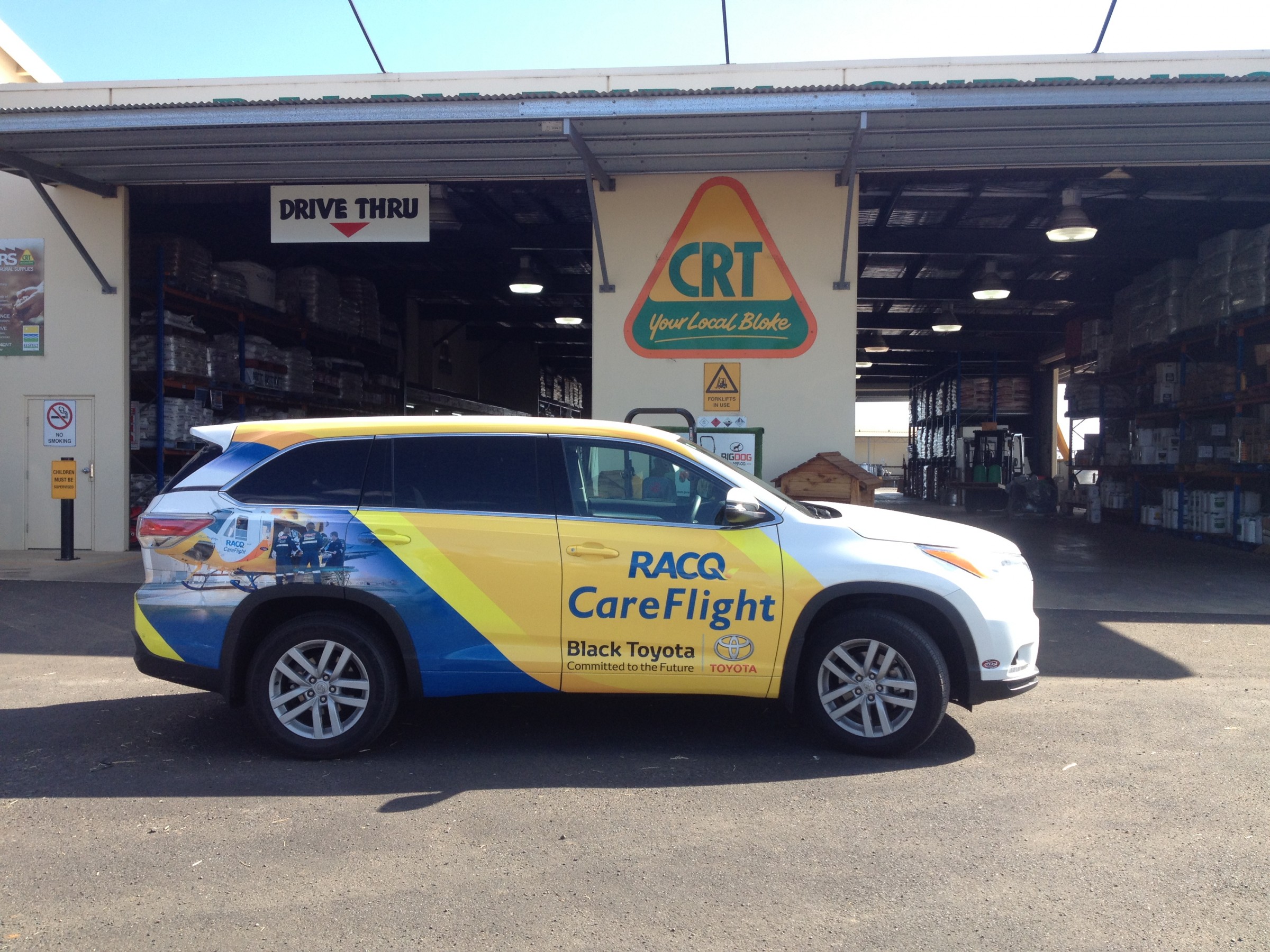 ---
Jimbour Plains Grower Group Field Day
On the 26th August 2015, Dalby Rural Supplies assisted hosts St John & Edwina Kent with the first local Conservation Farmers Jimbour Plains Grower Group Field Day. Topics included; the Legume Soil Health Project, WeedIt machine demonstration and discussion and a grower sprayrig demonstration and discussion. With an attendance of over 120 growers, this was a successful event which we look forward to being involved with again in the future. For more information about Conservation Farmers Inc visit>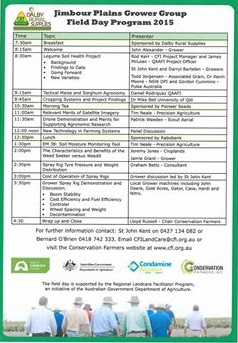 ---
Custom Irrigation
Our Irrigation team is able to create custom parts for domestic, rural and industrial irrigation projects. No matter how small or large the project is, our experienced team are willing and able to help. Contact our Irrigation team on (07) 4660 0400 for more information.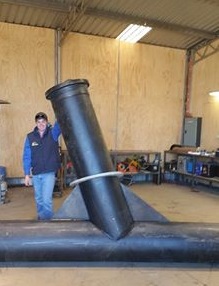 ---
Dalby Wheatmen
Dalby Rural Supplies is a proud supporter of the Dalby Rugby Union Club - Wheatmen. As a workplace we are heavily involved in the club both as a major sponsor as well as having several staff members participating as coaches, players and volunteers. We look forward to continuing our partnership for many years to come!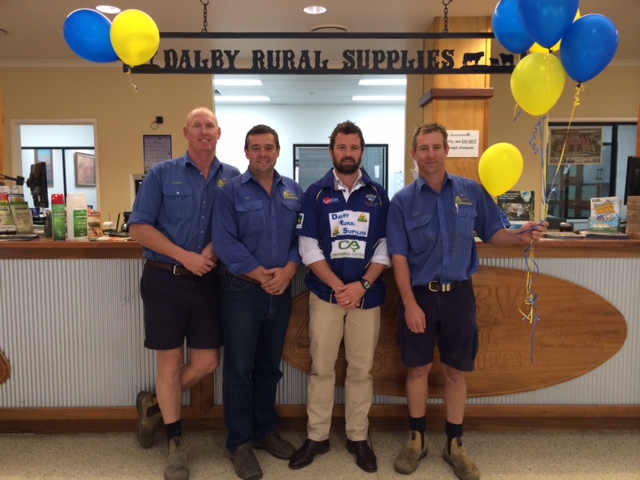 ---
Latest CRT TV Commercial
While you have a moment, have a look at the latest 2015 CRT TV commercial where you can see some footage of the Dalby Rural Supplies premises and staff. View the TV commercial here>
---
GRDC Update Jondaryan August 2015
On Tuesday 4th August 2015, the iconic Jondaryan Woolshed hosted the local Grains Research & Development Corporation update. For more information or to register to attend the a GRDC event please visit the Ican Rural website here>
---
FarmFest 2015
CRT FarmFest finally came to an end for 2015 and after a long week of setting up, attending the field day and packing up, everyone looked forward to the long weekend! Thankyou to all our customers and suppliers for supporting us at this prestigious field day, it was great to see such confidence within the rural industry! A special thankyou to Lee Kernaghan who made a guest appearance on day two of FarmFest 2015 to raise funds for our local 'Men's Shed' group. We are very proud to support such a great initiative for our local community. We can now look forward to next year's FarmFest and we hope that it will be just as successful for everyone.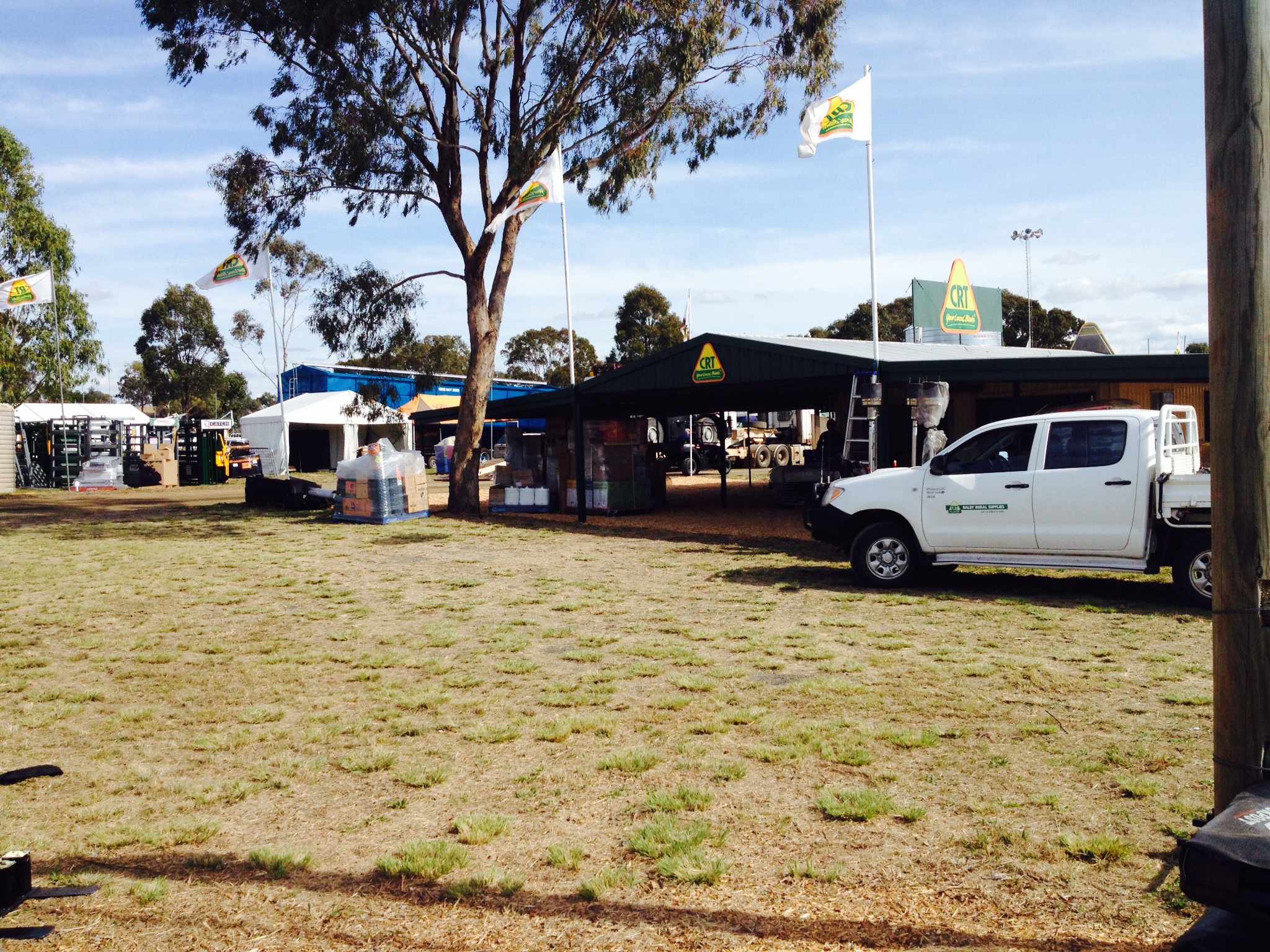 ---
Solar Pump Display
Did you know that Dalby Rural Supplies can supply and install solar pumps? These include; bore hole pumps with flows of up to 1,000,000L per day, solar pool pumps and solar general purpose transfer pumps. We also have a range of other pool accessories available to compliment your pool pump, including solutions for filtration, chlorination and heating. Come in and view our working solar pump display consisting of a portable 1040w demonstration unit which could be tailor-made to suit your needs. Contact one of our Irrigation team members for more information.
---
Bell Field Day
Another successful information session was held at the Bell Golf Club at the end of April 2015 with topics including pasture and livestock nutrition. A special thankyou to everyone who was able to attend and to our suppliers; Zee Tags Australia, AgSolutions Australia, Lorentz Pumps Australia, Zoetis, Arrow Farmquip and Dow AgroSciences, who all contributed to a successful day.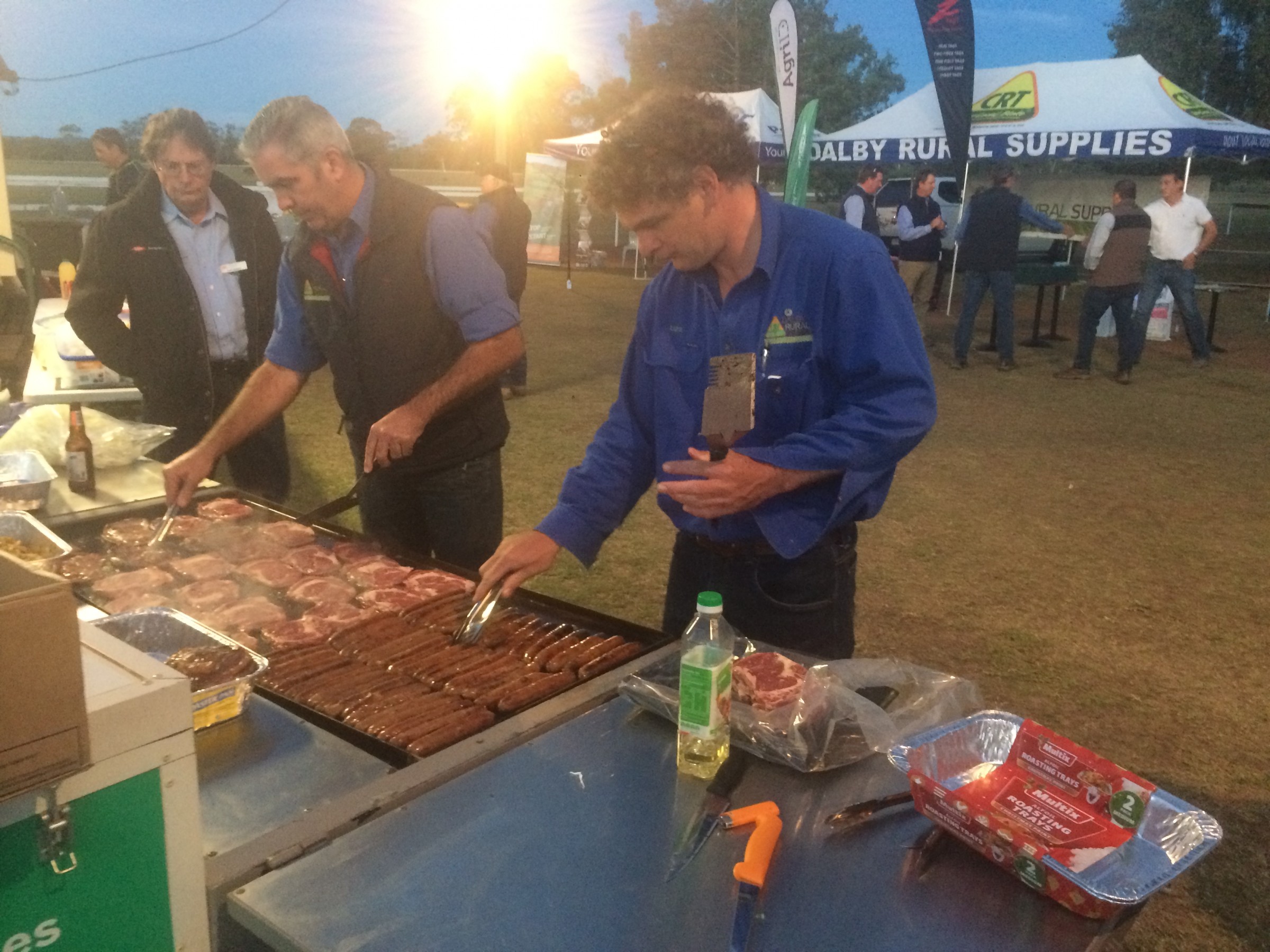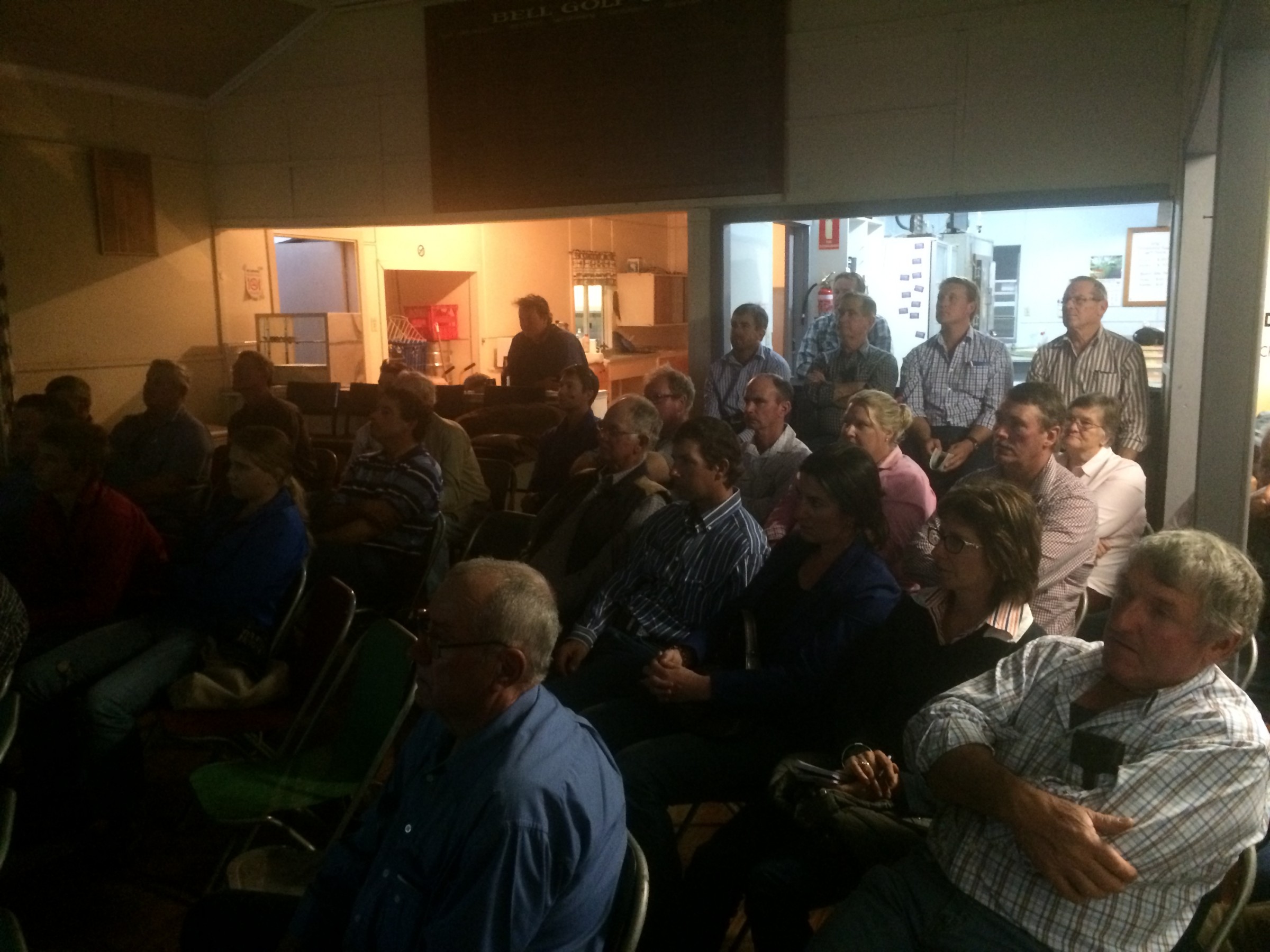 ---
Envy Frost Protection
With winter now in full swing, get frost ready and prepare for tomorrow's frost today! AgroBest has released Envy, a new product to protect your plants from frost, windburn and moisture loss. Available in 1L, 5L and 20L. For more product information contact one of the staff in our chemical/fertiliser/seed team or visit the AgroBest Envy product description here>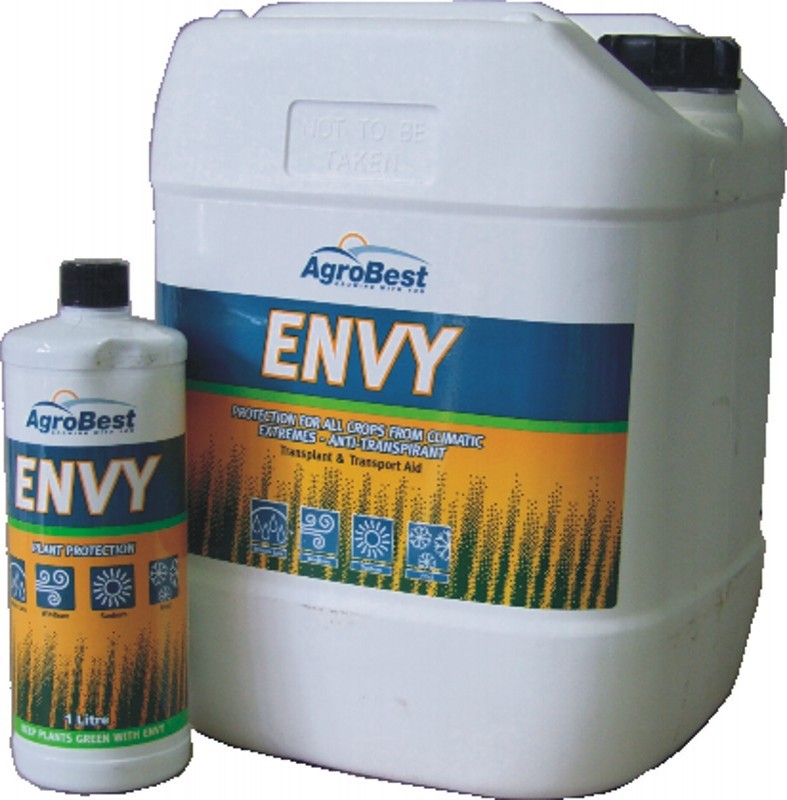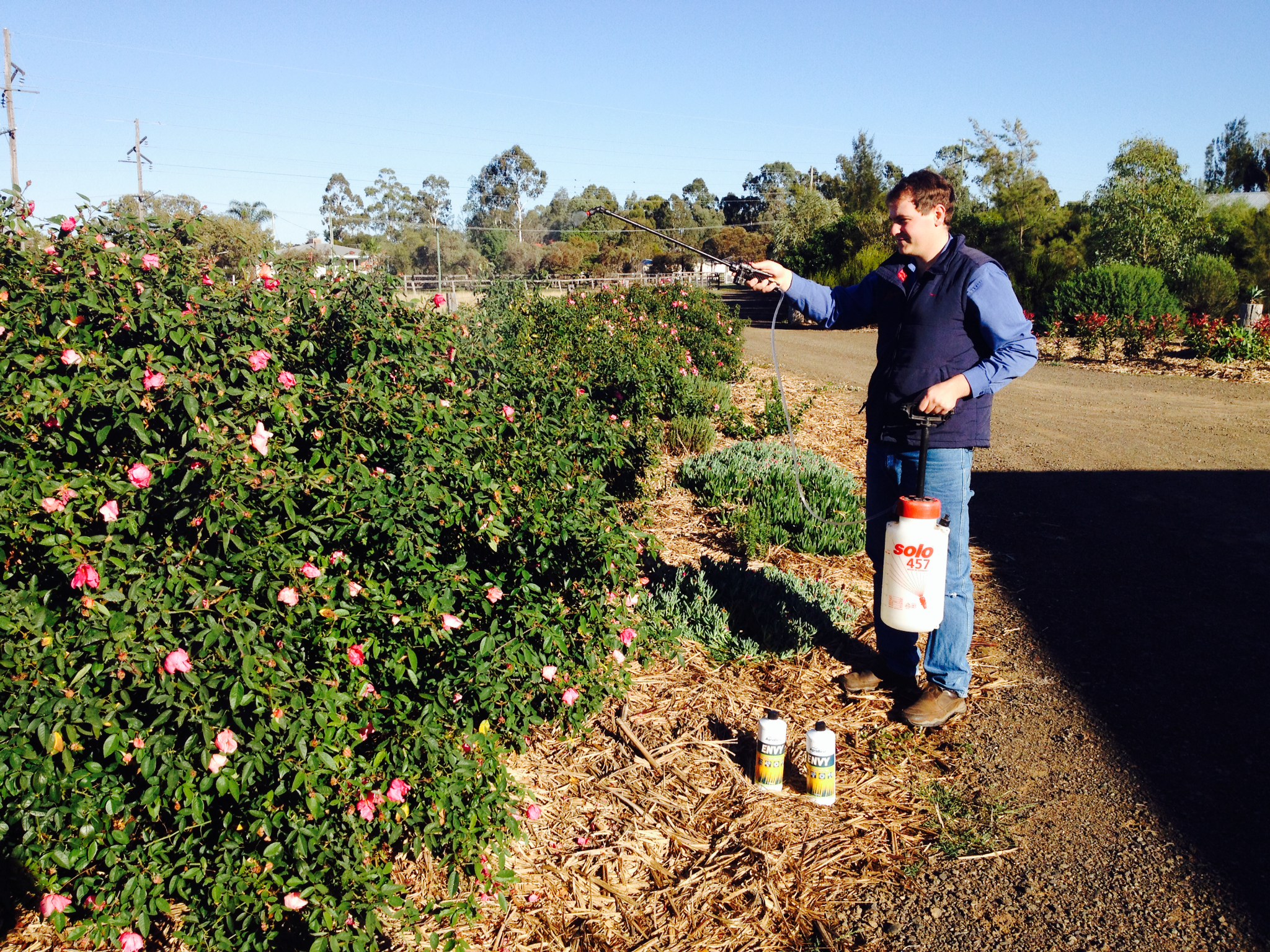 ---
Cotton Tarps for Vanuatu
Thanks to Cotton Australia's initiative, Darling Downs cotton growers were able to contribute to the relief effort following the devastation of Cyclone Pam in Vanuatu in March 2015. Hundreds of cotton tarps were collected and sent over to help the people of Vanuatu to recover and Dalby Rural Supplies was more than happy to contribute by promoting to cause to our local customers and being a collection point for the tarps on the Darling Downs. For more information see the full sized photos and article printed in the Dalby Herald on Friday 27th March here>
---
Agribusiness Charity Golf Day
A great day was had at the Agribusiness Charity Golf Day in March 2015, the event raised $15k, firstly for a blood plasma fridge for the Dalby Hospital (as they didn't have one), then hopefully another $4-5k for the bush kids. All in all, a very successful day!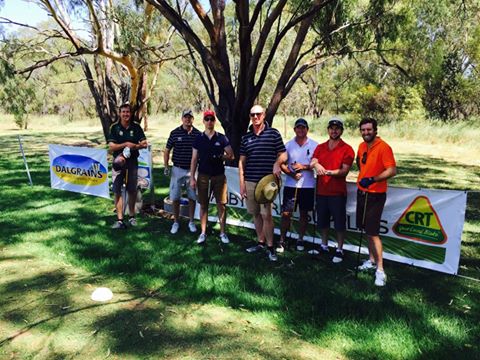 ---
Think Local Love Dalby
Dalby Rural Supplies is a proud supporter of the Think Local Love Dalby campaign and we are very keen to see our rural customers and more of the community involved to generate a stronger sense of community spirit! For more information visit the Think Local Love Dalby Facebook page here>

---
Syngenta Spray Workshop
A few snapshots of the Syngenta Spray Workshop held at Warra Rural Supplies at the end of February 2015. The small workshop was well attended with over 30 growers. Please feel free to contact our Agronomy team for more information about this workshop or similar events.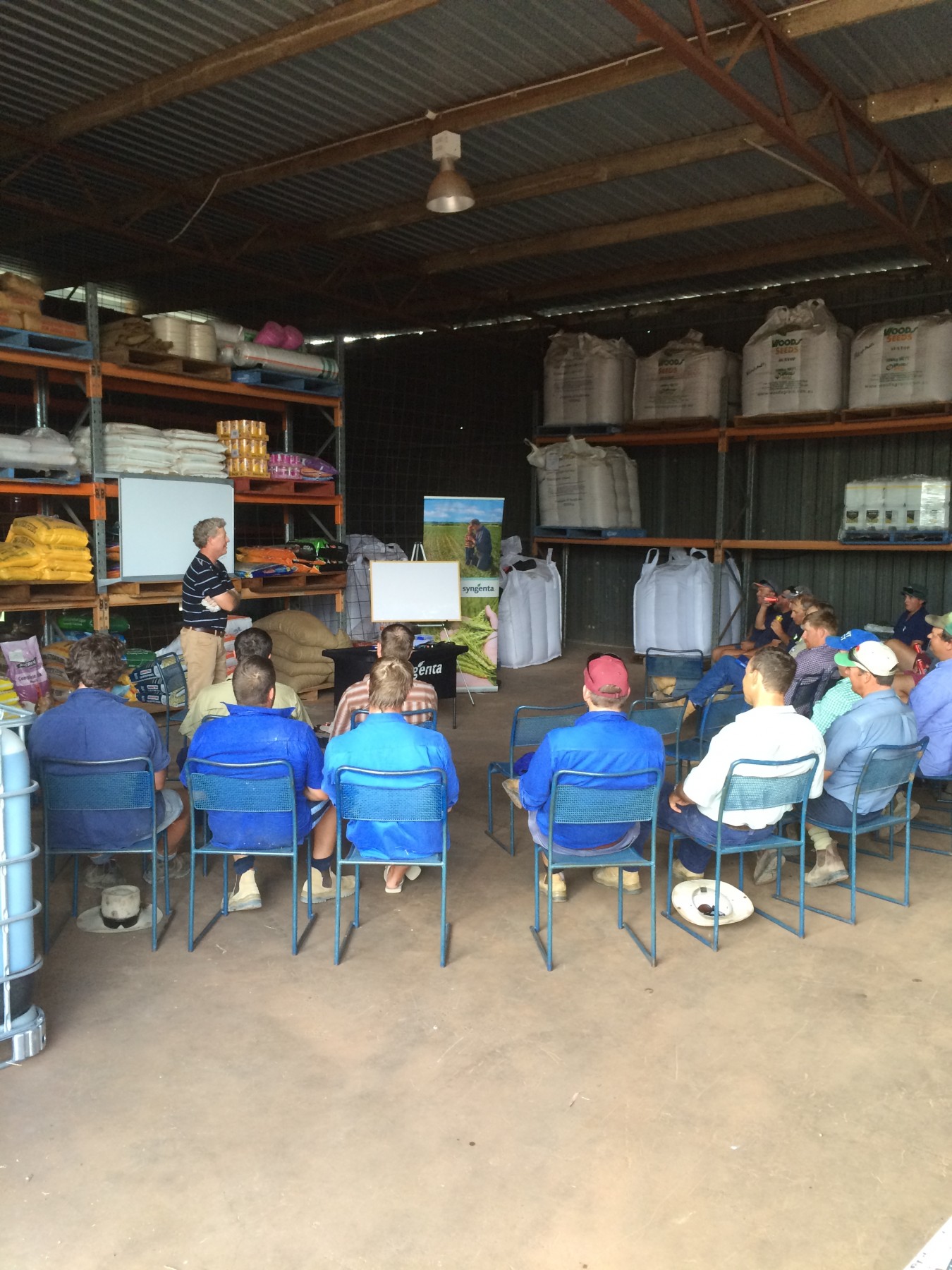 ---
New Soil Moisture Product
Our Irrigation team have an exciting new soil moisture product which consists of an Observant Solo Telemetry unit and a 1m C-Probe with 10 sensors. This product is set to be the most price competitive soil moisture product on the market and it is exclusive to Dalby Rural Supplies!! We hope to host a field day demonstrating the product in the coming months. If you are interested to learn more about this technology, please register your interest with our Irrigation Manager Dan Cobden - dan@dalbyruralsupplies.com.au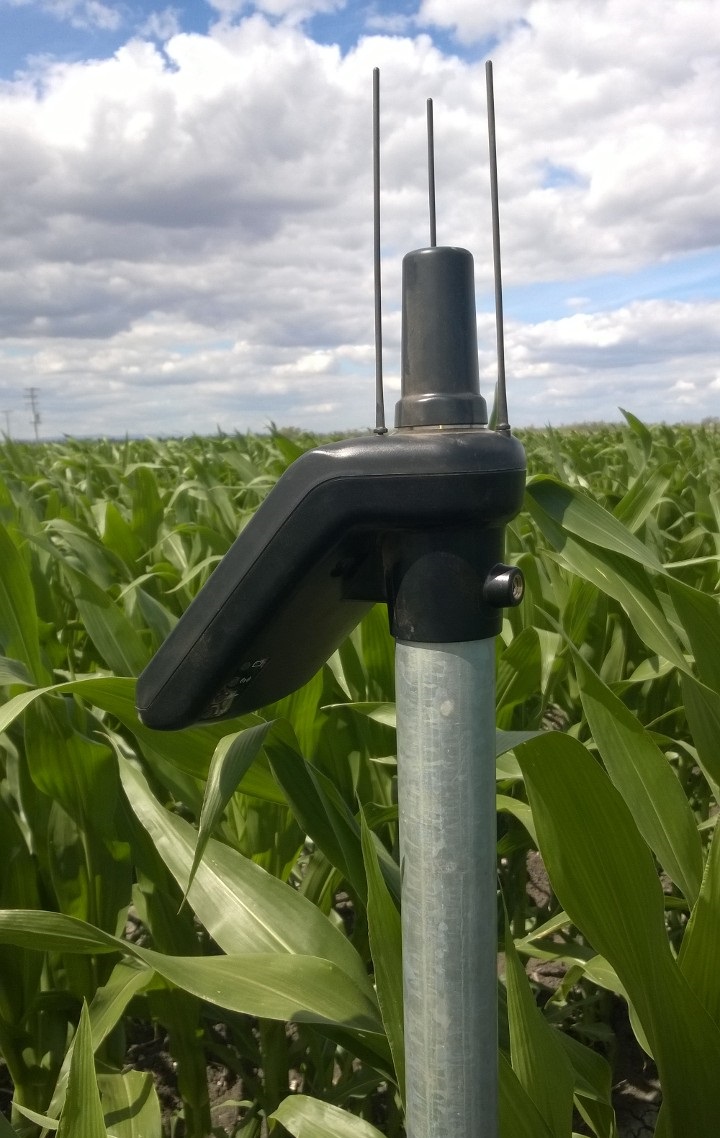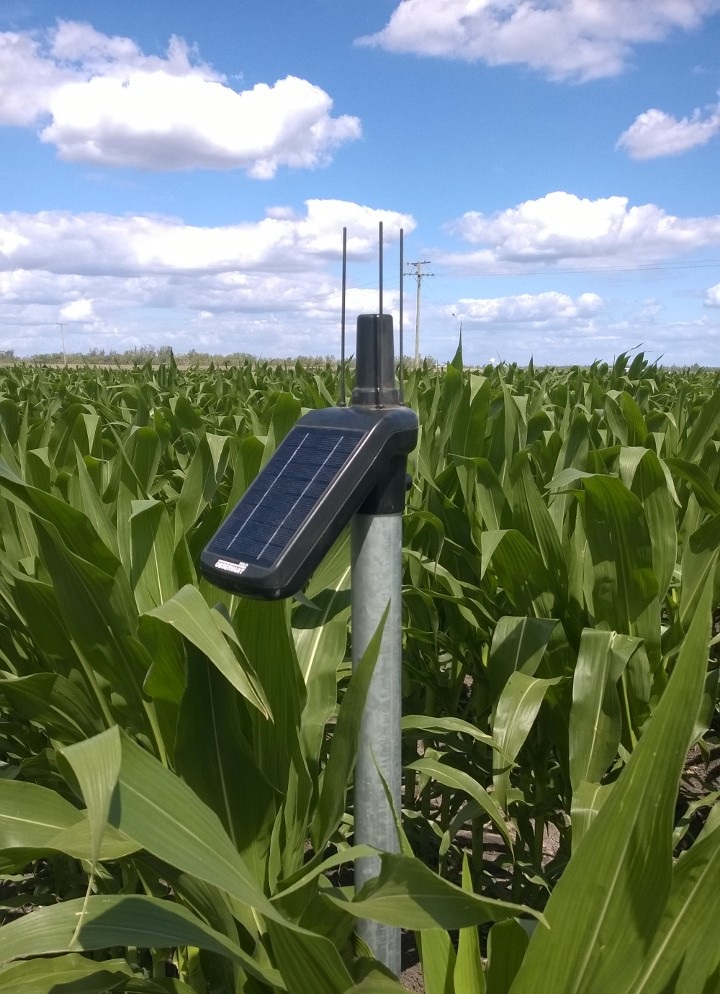 ---
CRT National Award
Dalby Rural were honoured for their strong customer service and commitment to the community at the CRT National Conference in Adelaide in February 2015. The experienced team were one of six finalists for the CRT QLD/NT Business of the Year Award for 2014 at the Gala Awards dinner held at the Adelaide Convention Centre. This award recognises the professional characteristics of a strong support for staff, formidable partnership with suppliers, networking alliances with fellow CRT 'Local Blokes' and stores, and a beneficial commitment to the community.
The 2014 award went to Farmcraft, Kalbar.
James Nott, CRT NSW/QLD State Manager, said the nomination was well deserved. "CRT is very proud of its association with Dalby Rural. They are clearly the dominant rural merchandise business in their market, built by their professionalism, service standards and community support,'' Mr O'Neil said.
Wayne Cousins, Ruralco Media Relations Manager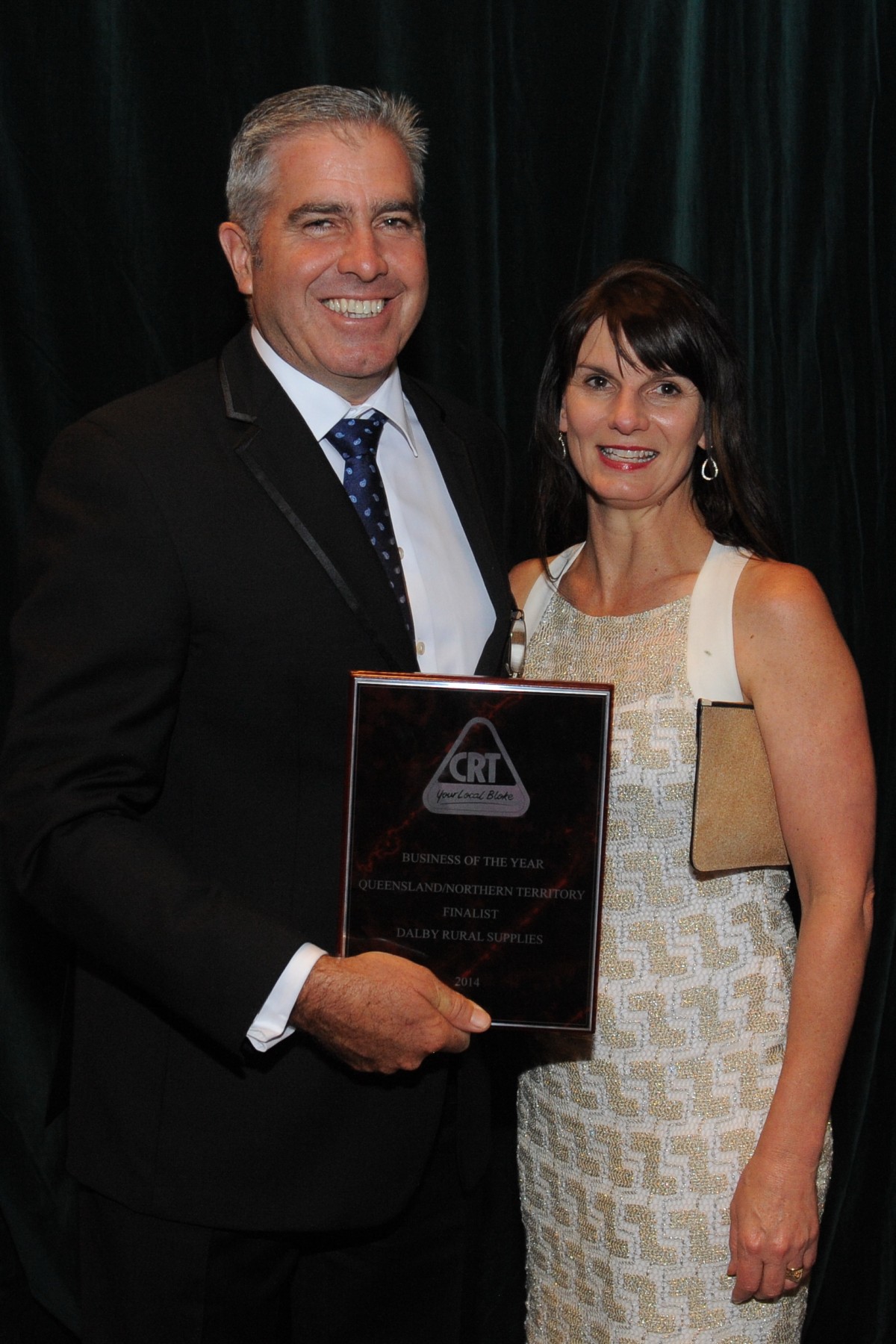 ---
Pest Management
With the recent rainfall and weather conditions in Summer 2014/2015, there are some unusual and often sporadic pests out and about. Some examples our agronomists have come across include; Scarab Beetle larvae, Armyworm, Tipworm, and even some Lawn grubs in town. Come in and see one of our experienced agronomists for advice on pest management.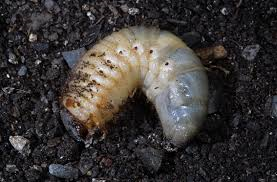 ---
Oats Seed
Please be aware that good quality Oats Seed is becoming scarce for this Winters up and coming plant in 2015. Secure you order now with Dalby Rural Supplies! Contact us for more information.
---
Desalination Technology
Our Irrigation department have been offering exciting new technology to provide a solution to desalinate bore water for use in irrigation and domestic systems. Queensland Country Life recently published an article about the technology, featuring an interview with our Irrigation Manager Daniel Cobden. See the article here> . Contact one of our irrigation staff members for more information.
---
Weedmaster DST Registration
Nufarm's Weedmaster DST is now registered over the top in Roundup Ready Flex cotton. For more information, or to register, please visit the Nufarm CottonWise website here>

---
2014 Business Excellence Awards
Each year the Dalby Chamber of Commerce conducts a Business Excellence Awards event which aims to highlight local businesses who are nominated by the general public and who then successfully complete a stringent application process. We were delighted to receive a Silver award and also the People and Success & Sustainability criteria awards at the 2014 Business Excellence Awards dinner on Saturday 18th October! Thankyou to our loyal customers for nominating us to receive an award and for supporting us every day! We would also like to congratulate all local businesses who received awards, particularly Ashtons Butchery for receiving the Small Business of the Year award and Dalby Engine Rebuilders for receiving the Large Business of the Year award. For more information about the awards process visit the Dalby Chamber of Commerce website here>

---
Breakfast Grower Meeting
In mid October 2014 we hosted one of our biggest breakfast grower meetings, in conjunction with one of our suppliers Dow AgroSciences, about grain storage and the use of Conserve On Farm for our growers. Roughly 45 growers attended and were able to listen to Grain Storage Specialist Philip Burrill and Dow AgroSciences Representative Kevin Melmeth speaking about;
Farm Hygiene including silos, seals, pads and header hygiene. They also looked at methods and tools available to minimise grain insect outbreaks.
Aeration including aeration settings, speed, time, seed and air temperatures for storing grain.
Identifying certain grain insects and treating them according to label requirements.
Life cycles of certain grain insects that cause the most damage in the Northern growing area.
The new grain insect product called Conserve On Farm, which is still under permit for another 12months and readily available at Dalby Rural Supplies.
Application of different fumigants and their effectiveness in certain silos and with certain grain insects.
Commodity trader Mark Best from Dalgrains also attended the meeting and discussed the current domestic and international markets and gave a brief overview on what is happening globally with their seasons and supply.
To see how Conserve On Farm can work best for you visit more information here>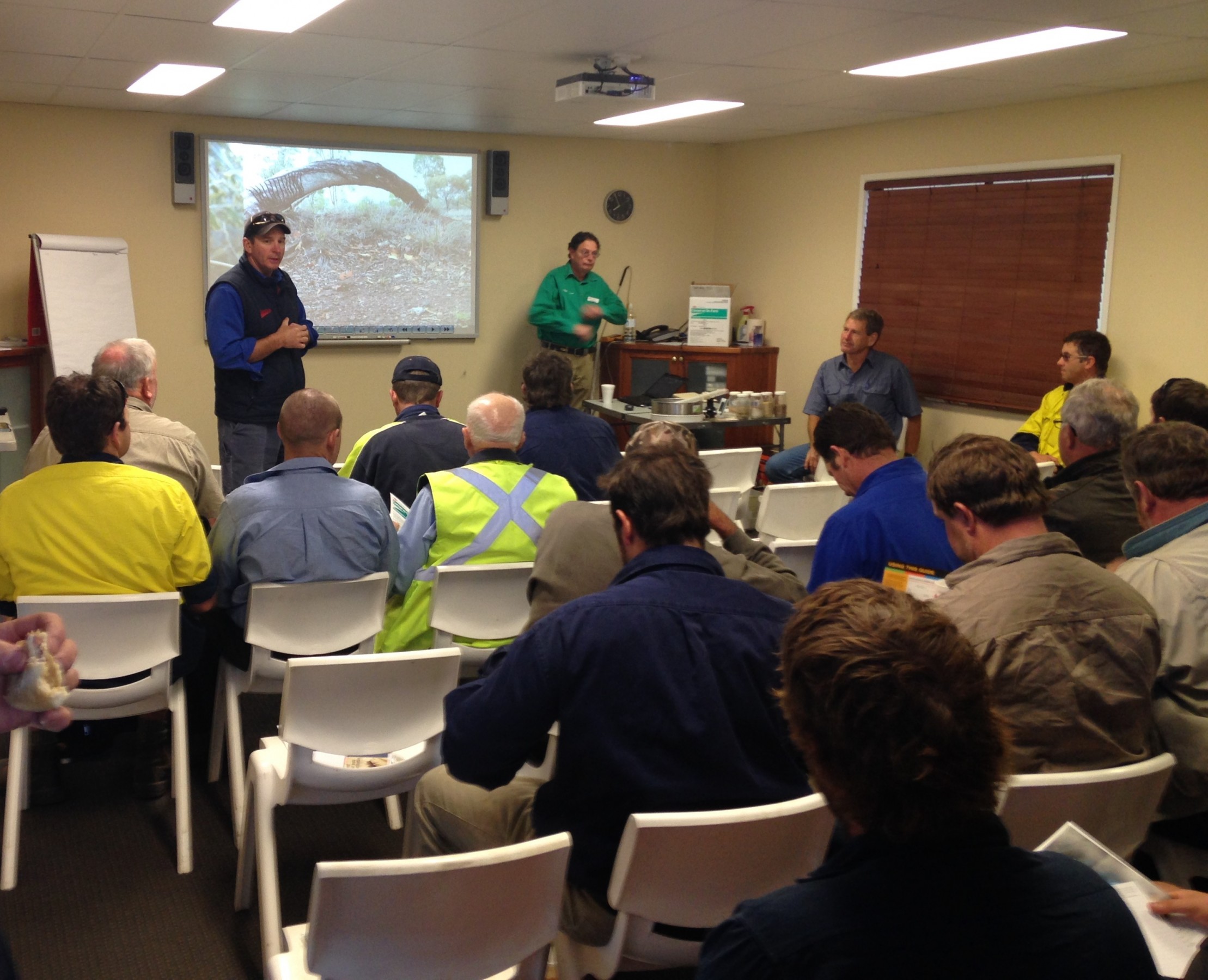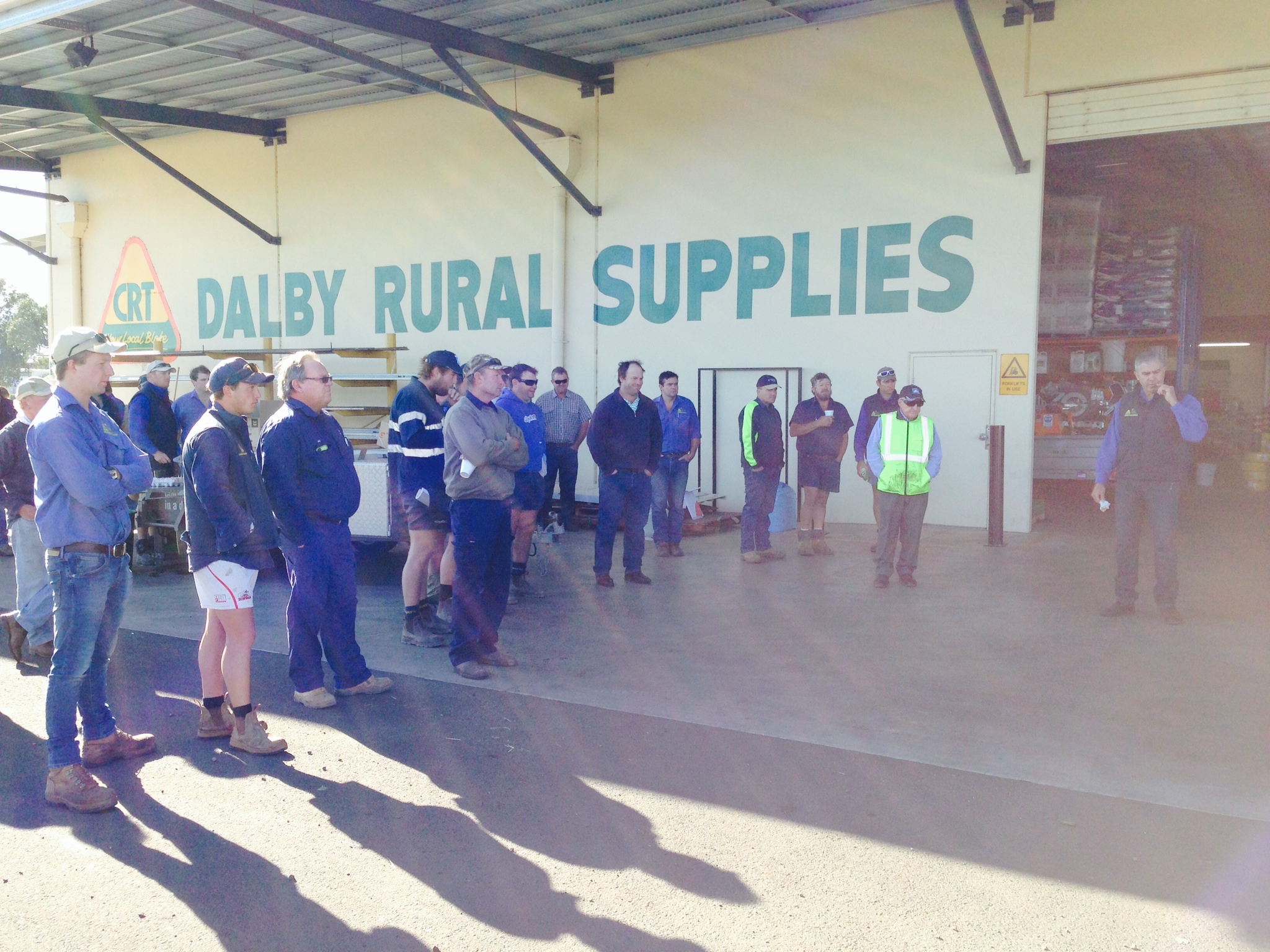 ---
Wenbox Solutions
In September 2014, one of our customers embarked on an exciting new venture which we are keen to support! Graham & Wendy Caldwell are now the Australian Distributor for CentreFlow containers - a safe, re-useable and efficient alternative to one tonne bags. For more information visit their website here>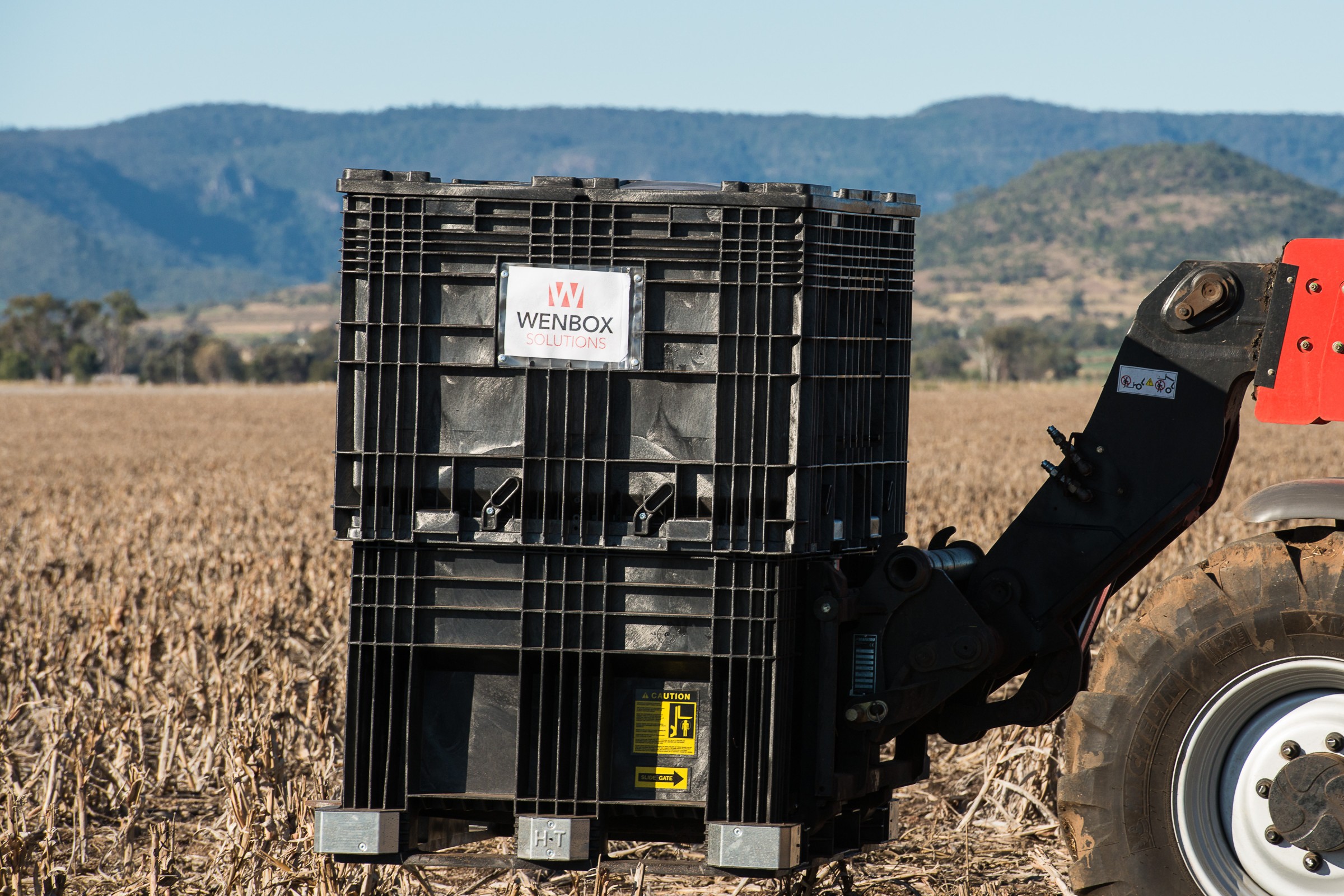 ---
Syngenta Growth Award
In September 2014, one of our agronomists Belinda, was nominated for the 2014 Syngenta Growth Award which recognises the achievements of growers and advisors who are leaders within their field with respect to productivity, sustainability, community and people. Only 60 people are nominated for this award Australia-wide, 18 nominees from Dubbo north and only 1 in Dalby. In recognition of this achievement, Belinda has been presented with a framed certificate and a Driza-bone coat from Syngenta. DRS is commends her on this achievement and we wish her all the best in getting through to the regional and national finals and being able to enjoy the potential prize of touring the UK and Europe in 2015!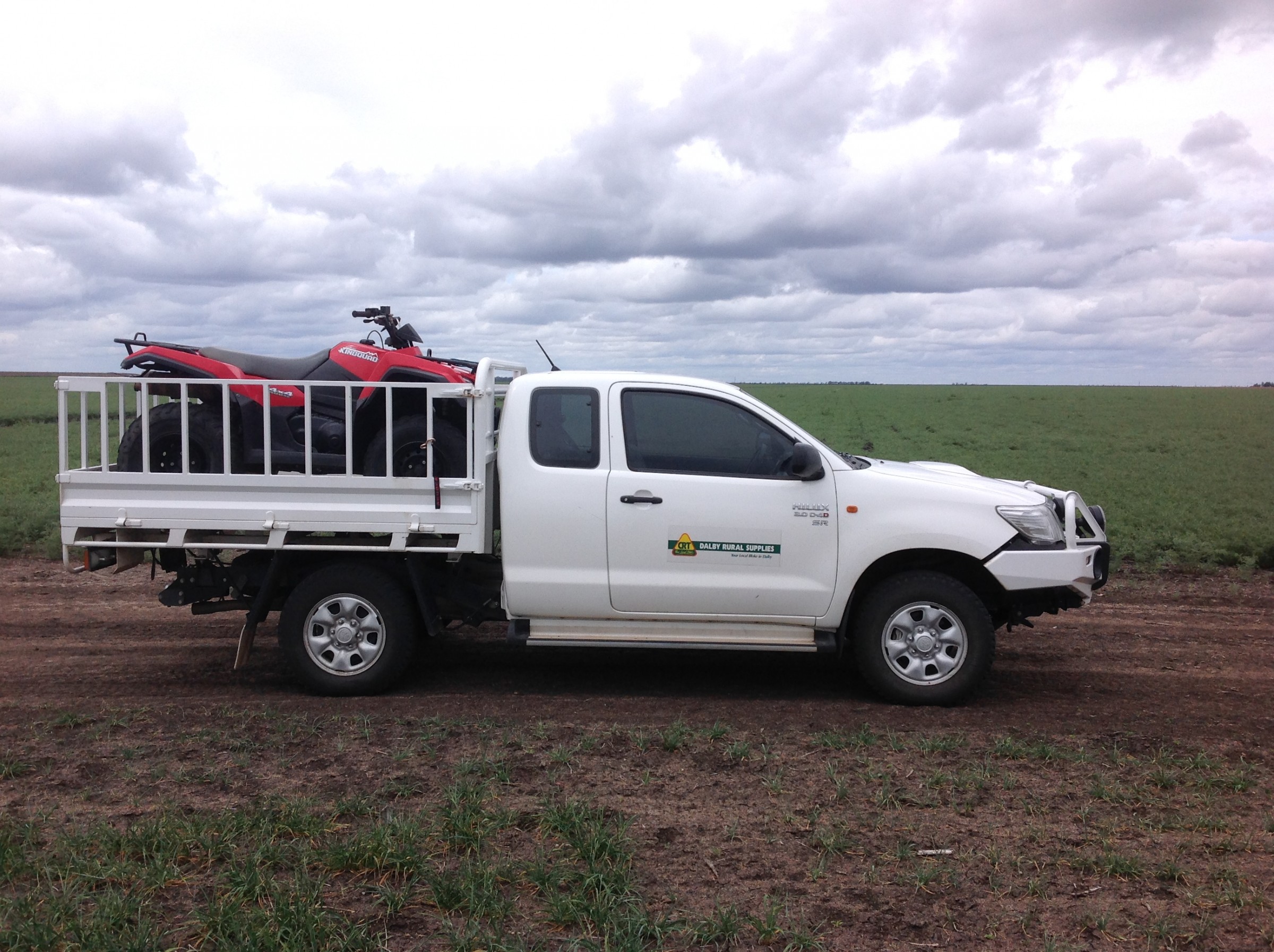 ---
First Australian business to achieve DuPont Environmental Respect Award
DALBY, QLD (5 September, 2014) Dalby Rural Supplies joined the ranks of agriculture's top environmental stewards when it received an international Environmental Respect Award this year.
The Environmental Respect Awards are the agricultural industry's highest recognition for environmental stewardship among agricultural retailers, those who serve farmers with the nutrients, pest control and agronomic information critical to effective crop production.
Dalby Rural Supplies is the first business from Australia to receive an Environmental Respect Award.
For 24 years, DuPont Crop Protection, CropLife® and Farm Chemicals International® magazines have sponsored the Environmental Respect Awards in a continuing effort to honour farm supply businesses that preserve and protect the environment in the course of their service to farmer-customers. The program seeks to recognize good stewards, encourage stewardship among other agricultural businesses and disseminate information that provides managers with ideas on improving their operations.
John and Katrina Cullen of Dalby Rural Supplies travelled to Wilmington, Delaware during July to accept their award from Rik Miller, President of DuPont Crop Protection. Celebration activities included visits to Chesapeake Farms, Willard Agri-Services, Stine-Haskell Research Centre and the Hagley Museum.
Mr Cullen says that the Environmental Respect Awards provided a unique learning experience.
"It was such a great opportunity to meet, network and share experiences with other like-minded agricultural businesses from across the globe." said Mr Cullen.
"Through our involvement in this program, we have learnt a great deal and we have been able to improve our business as a result. I hope that many other retailers take the opportunity to get involved in the future so that they can share in the benefits that we have gained."
Good stewardship practices are not just good for the environment; they make good business sense as well. Farming is a long term investment and it is important that we manage the assets at our disposal wisely and with this in mind.
DuPont Crop Protection representative, Doug McCollum, encouraged Dalby Rural Supplies to enter the Environmental Respect Awards based on their state of the art premises.
"During the course of applying for the award, it became evident that Dalby Rural has a great commitment to stewardship that goes well beyond bricks and mortar," says Mr McCollum.
"The culture and attitude of the whole team at Dalby Rural is great and they are big supporters of their local community as well. The benefits of their hard work are evident within their team, their customers and the town that they live in."
The Environmental Respect Awards have been operating for 24 years and will be honouring agricultural retailers again in 2015. It is simple to apply with an online process to conduct a self-audit of your business. There are questions about your facility, commitment to environmental stewardship, safety, security and material handling and storage. More information about the award is available at www.environmentalrespect.com or please contact John Cullen, 07 4660 0400 or Doug McCollum, 0427 270 708.
Please feel free to view the related article published in the July issue of Rural Business magazine here>
View further information about Dalby Rural Supplies being a 'Crowd Favourite' at the 2014 Environmental Respect Award ceremony here>
---
Grains Research & Development Corporation Updates
Dalby Rural Supplies proudly supports the initiatives of the Grains Research & Development Corporation. In August 2014, GRDC held updates in Warra and Condmine, enabling local farmers to hear about the latest research to improve their farming systems on the Downs. Our very own Agonomist Greg Hartwig spoke at the Warra update! For more information about GRDC, visit the GRDC website here>
---
Facebook
Dalby Rural Supplies has joined the world of Facebook! 'Like' our Facebook page to keep up-to-date with our business news and events. View our Facebook page here>
---
Beef Week 2014
Thursday 17th July marked Beef Week 2014 on the Darling Downs. As part of this event, Dalby Rural Supplies supportined both Burenda Angus, 'Dalby Downs', Kaimkillenbun and Graneta Limousins, 'Glendale', Bell when they opened their doors to the public to view their stud cattle. Dalby Rural Supplies had displays on site by Heritage Seeds, Dectomax, Ag Solutions and Gallagher. For more information visit the Burenda Angus website here> or visit the Graneta Limousins website here>
---
FarmFest 2014
Queensland's premier field day….CRT FarmFest 2014 was held on the 3rd, 4th and 5th of June and it saw over 60,000 people attend the 3 day event. The CRT site was well supported by 34 company representatives and it was great to see many of our clients there. Plans are under way for next years event on the 2nd, 3rd and 4th June 2015. To find out more about CRT FarmFest and to download the mobile app visit the official website here>
---
Join us at the Rugby
As a major sponsor of the Wheatmen, Dalby Rural Supplies is proud to support our local rugby club. On Saturday 5th April 2014 Dalby Rural Supplies invited all our customers to come along and celebrate Sponsors Day at the Dalby Rugby Union Club, where the Wheatmen took on the Condamine Cods. The day was a great success with plenty of people there to support the Wheatmen and enjoy the BBQ and bar operating from midday. To find out more visit the Dalby Rugby Union website here>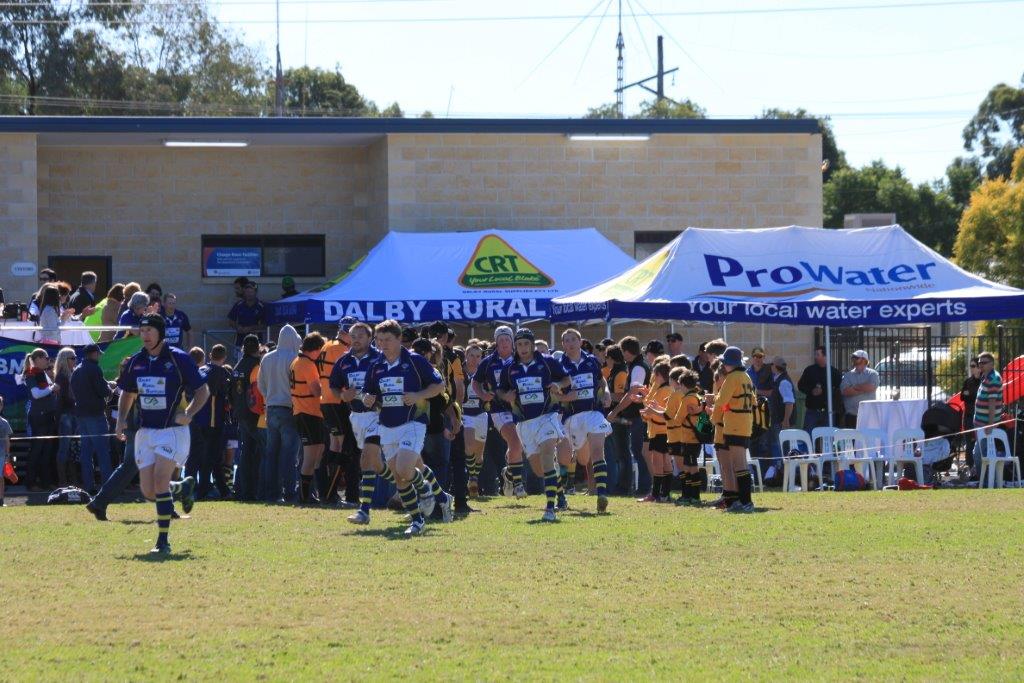 ---
Dalby Hospital Care Room
Dalby Rural Supplies aims to not only provide exceptional service through quality advice and products, but to also give back to clients and the local community. In 2013, with generous support from our suppliers and clients we were able to raise funds for a much needed Care Room at our local Dalby Hospital. Initially the aim was to set the room up as a Breast Cancer support room; a place where survivors could hold meetings or a one on one session with the local Jane McGrath nurse. Through the process of refurbishment, it was recognised that the room could also be used by family of current patients who needed time away from the ward or with specialists. It also has the function of being an area for staff to hold debriefing sessions. The funds raised enabled the room to be repainted, a kitchenette installed, new flooring put down, air conditioning installed and also to be furnished with couches, coffee tables and a TV. With the final renovations and re-furnishing of the room being completed in early 2014, the tastefully decorated Care Room is now used on a daily basis.
'The room gives a comforting environment for some time out. With beautiful furniture and decorating, a kitchenette and television, it takes them away from the clinical environment of the hospital, but is in close proximity to their loved one. The Dalby Care Room located in the upstairs area of Acute is a credit to Dalby Rural Supplies and shows just how much the community are involved with their local hospital.' - Colleen Rasmussion DON/FM & Maree Wylie McGrath Breast Care Nurse/Community Palliative Care Coordinator.
Before: After: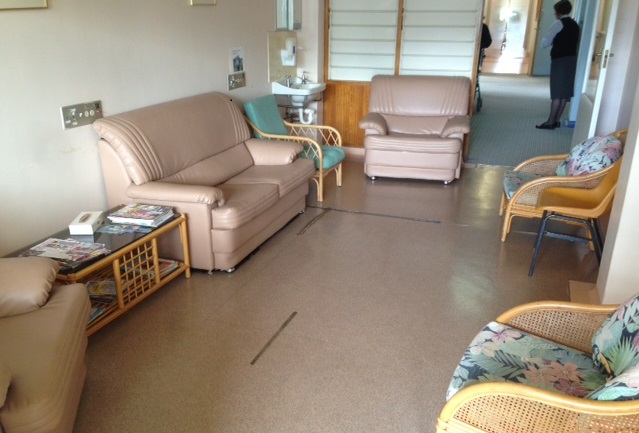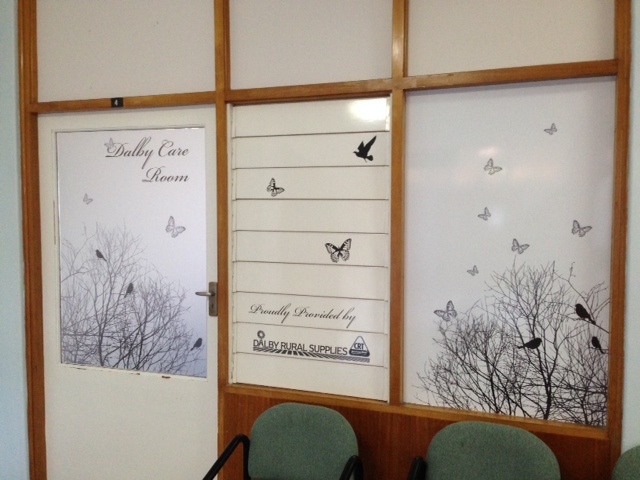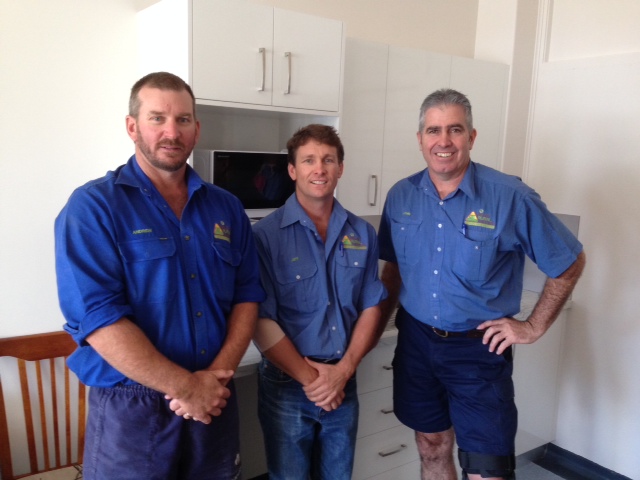 ---
CRT Qld Retailer of the Year
Dalby Rural Supplies has proudly taken out CRT's 2013 Queensland Retailer of the Year award at the CRT Supplier Awards Dinner held on the 14th February 2014 during the CRT National Conference in Melbourne. The awards acknowledge the commitment and expertise shown by its 300 independent rural retailers across Australia and New Zealand. There to receive the award on the night was one of the partners Andrew Johnston, with his wife Ruth. View all the award winners here>
What's On
Check out our latest DRS Newsletter for Spring Summer 2017/2018!